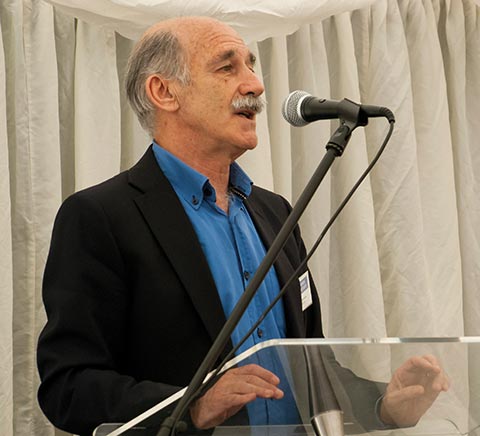 This year has been our second year under the chairmanship of Alexander Brebbia, son of Prof Carlos Brebbia, founder of the Wessex Institute, who passed away in 2018. WIT's activities in this new era have continued to focus on disseminating high-quality scientific research and transferring advanced technology between academia and industry.
18 conferences were organised by WIT this year in different locations, in collaboration with several universities and institutions which provided high-level facilities and a friendly atmosphere for the audience, contributing to a fruitful exchange of ideas among the delegates. WIT is proud to have such a large network of collaborators, which increases year on year and is the result of our efforts in involvement with our colleagues all over the world. Each conference was opened by a WIT representative and member of the Institute's Board of Directors who explained the many activities carried out at WIT, which continues to maintain the legacy of Carlos A Brebbia.
All papers presented at the conferences are published in the series of WIT Transactions which are indexed in Scopus and other prestigious databases. The authors of selected contributions are invited to produce an extended version of the research which, after the required peer review, may be published in one of the many journals published by WIT Press.
A number of books have been published by WIT Press in 2019 and many others, devoted to different scientific fields, are in the process of completion.
The book series on Innovation and Discovery in Russian Science and Engineering continues to be very successful. WIT Press also publishes several journals covering a wide range of scientific fields and almost all are indexed in Scopus and Ei Compendex.
Short courses, usually three days in length, are another fruitful WIT activity. They are given by outstanding experts and are a very efficient way to inform the participants about the most recent developments in the field. This year a course on Blast effects and Analysis and another on Computer Assisted Oil Spill Environmental Assessment in Land and Water took place and both attracted participants from all over the world.
In the last quarter of the year, WIT hosted two Master students from the Politecnico di Milano, in collaboration with the Department of Civil and Environmental Engineering of that institution. The students carried out their research under the joint supervision of Professor Stefano Mambretti, from the Politecnico di Milano and Prof Santiago Hernandez of WIT.
The Prigogine Award, in honour of the late Nobel Prize of Chemistry, Prof Ilya Prigogine, is given annually by WIT in collaboration with the University of Siena (Italy). The George Green Medal is also awarded annually by WIT in conjunction with the University of Mississippi (USA), in memory of the British scientist that set the theoretical basis for the modern Boundary Element Method. Both were presented to prestigious scientists during ceremonies held during WIT conferences. The Prigogine Award was given to another Nobel laureate, Prof Luc Montagnier and Prof Zhenhan Yao, from Tsinghua University, China, was the recipient of the George Green Medal.
2019 has demonstrated the resilience of WIT in this new era and its strength, capability and wisdom to proceed with a wide range of activities, so we are confident that the years to come will maintain successful collaborations with our large community of colleagues and friends.
Thank you for your confidence and support.
Santiago Hernández
Chief Academic Officer
Ashurst Lodge, 2019
Ashurst Lodge, 2019