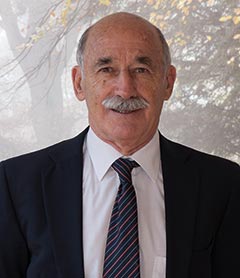 The year 2021 has started and the COVID-19 pandemic continues to seriously affect daily life and people's health around the world. Although the rollout of vaccination programmes will contribute to getting the health crisis under control, the restrictions in people´s mobility will continue for the next few months at least, thereby preventing most international travel.
In these challenging circumstances, WIT has continued as usual with its activities and has also introduced new ones, for instance, the WIT Winter Webinars, a series of monthly free live-streamed events covering a variety of scientific fields held from December to April. See https://www.wessex.ac.uk/webinars for more information.
As it was the case last year, we are conscious that the scientific community continues to work and wants to disseminate and publish their research. With the objective to continue our services and preserve the well-being of our delegates, we have decided that WIT Conferences scheduled between May and July 2021 will take place online.
Having taken into consideration the valuable comments from last year's online conference feedback forms, we are pleased to announce that our 2021 online events will have two new features:
Daily live-streamed Q&A session with authors.


Reduced registration fees including a specially reduced early-bird registration.

Chair/ISAC Fee €450 / €320 (early bird up to two months before the conference)
Standard Fee €550 / €400 (early bird up to two months before the conference)
Student Fee €300 / €250 (early bird up to two months before the conference)
Below is a short description of how online events will be run:
Following the acceptance of a paper, authors will be asked to submit their PowerPoint Presentation with voice-over before the conference. A set of instructions to help authors prepare their presentation will be provided.


With the accepted papers and presentations, WIT will elaborate an online programme divided into topic sessions as usual. The programme will be available from the first day of the conference until the conference eBook is available (approx. 8 weeks). Delegates will be able to download papers and visualise presentations in any order and as many times as they wish.


Each day of the conference will include a live-streamed Q&A session where delegates will be able to pose questions to the authors of the papers scheduled in the programme for that day. Authors of the day will be asked to be present for the duration of the Q&A session.


Certificates for online participation will be provided after the event.


Accepted papers will continue to be published in a volume of the WIT Transactions which are Scopus indexed and accessible to the scientific community Open Access via the WIT Press website.
We look forward to meeting our delegates again very soon but in the meantime, we want to encourage the scientific community to continue with their research activities and participation in our conferences. We will continue with the commitment to our publishing activities, providing researchers with the greatest dissemination that their high-quality work deserves.
My very best regards
Santiago Hernández
Chief Academic Officer
Ashurst Lodge