2019 Conferences
The excellent reputation of the WIT Conference Programme in different parts of the world continues to grow and serves as an ideal medium to achieve the Wessex Institute's International knowledge transfer objectives. The Institute is committed to acting as a link between professional and academic bodies and encouraging trans-disciplinary research.
Following below you will find a list of the forthcoming Conferences taking place in 2019 along with links to each of the individual conference pages.
Keep Me UpdatedIf you do not already receive regular WIT conference email updates in your area of interest, please register your details by clicking on the keep me updated button.
---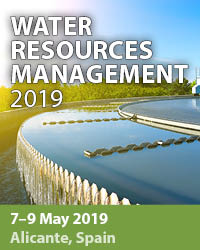 Water Resources Management 2019
Call for Papers
7 - 9 May 2019
Alicante, Spain