Introduction
The conference provides a forum for the exchange of scientific information and works on the current situation of waste management amongst professionals, researchers, government departments and local authorities.
Waste Management is one of the key problems of modern society due to the ever-expanding volume and complexity of discarded domestic and industrial waste.
Society is increasingly aware of the need to establish better practices and safer solutions for waste disposal. This requires further investigation into disposal methods and recycling as well as new technologies to monitor landfills, industrial mining wastes and chemical and nuclear repositories.
This creates a need for more research on current disposal methods such as landfills, incineration, chemical and effluent treatment, as well as recycling, clean technologies, waste monitoring, public and corporate awareness and general education.
Conference Topics
The following list covers some of the topics to be presented at Waste Management 2018. Papers on other subjects related to the objectives of the conference are also welcome.
Environmental impact
Reduce, reuse, recycle and recovery (4Rs)
Secondary raw materials (SRM)
Refuse derived fuel (RDF)
The circular economy
Energy from waste
Industrial waste management
Hazardous waste
Agricultural waste
Wastewater
eWaste
Landfill optimization and mining
Remote sensing
Thermal treatment
Environmental remediation
Pre-treatment of municipal waste
Behavioural issues
Health care waste
Decommissioning
Radioactive waste management
Benefits of Attending
Publication of Papers
Papers presented at Waste Management 2018 are to be published by WIT Press in a Volume of WIT Transactions. Selected papers will appear in an issue of the International Journal of Sustainable Development and Planning instead.
Reviews
To ensure the quality of our publications, abstracts and papers are peer-reviewed by members of the International Scientific Advisory Committee and other experts, with manuscripts processed through CrossRef Similarity Check.
Open Access
WIT Press is an advocate of Open Access which offers maximum dissemination of your work. All WIT Transactions and Journal papers can be downloaded for free from the wit elibrary (www.witpress.com/elibrary).
Indexing and Archiving
Papers presented at Wessex Institute conferences are referenced by CrossRef and have appeared in notable reviews and databases. Papers are submitted to various indexing services such as Web of Science, Google Scholar and Scopus. All conference books are listed in the British Library and American Library of Congress.
Conference Proceedings
At registration, delegates will be given copies of the papers presented at the Conference on a USB Flash drive. Following the Conference, delegates will receive an electronic copy of the final publication in which their paper has been published.
Digital Archive
All conference papers are archived online in the WIT eLibrary (www.witpress.com/elibrary) where they are permanently and freely available to the International Scientific Community.
Networking
Participants can present their research and interact with experts from around the world, as part of a unique community.
Reduced Fee for PhD Students
The Wessex Institute believes in the importance of encouraging PhD students to present and publish innovative research at its conferences. As a result, the Institute offers PhD students a much-reduced conference fee.
---
*Google Scholar Indexation WIT Press has made all its conference and journal papers open access in an effort to help its dissemination within the scientific and technical community.
This means that you are now able to download any paper in the WIT eLibrary (www.witpress.com/elibrary) totally free and without having to pre-register.
This major development has the added benefit of allowing the Google Scholar search engines to fully index all WIT papers.
Google Scholar is a search engine created specifically for researchers to facilitate the indexation and citation of academic papers free of charge. This service is becoming the most accepted comprehensive benchmark and quality standard.
In Google Scholar you will be able to see the number of citations of your articles as well as the 'h-index' ranking for both author and publications. The h-index is the largest number h such that at least h articles (by the author or in a publication) were cited at least h times each.
The impact of your work is given by the 'i10 index' which refers to the number of publications within the last 10 years that have at least 10 citations.
You can also easily create within the system an Author's Profile which helps to highlight your achievements.
Google Scholar is becoming the most popular system in the world and its metrics are independent and unbiased. Unlike other ranking systems, it is free.
Publication of Papers
Papers presented at Waste Management 2018 are to be published by WIT press in a Volume of WIT Transactions. Selected papers will appear in an issue of the International Journal of Sustainable Development and Planning (ISSN: 1743-7601; Digital ISSN: 1743-761X).
All conference papers are archived online in the WIT eLibrary (www.witpress.com) where they are permanently and freely available to the international scientific community.
WIT Transactions have since 1993 been publishing exceptional conference papers which are referenced by CrossRef and have been indexed in international databases. All conference books are catalogued and archived in the British Library and American Library of Congress.
Open Access
WIT strongly believes that removing the barrier to research published online will greatly aid progress in all scientific and technical disciplines, as well as all other spheres of knowledge. Most WIT conference and all journal papers are freely available online.
Location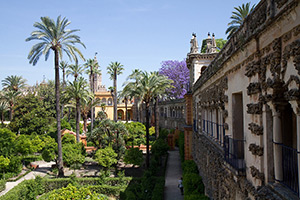 Seville is the capital and largest city of southern Spain's Andalusia region and is situated on the river Guadalquivir. The city is approximately 2,200 years old and has a distinct personality and a large and well-preserved historical centre. The old town contains three world heritage sites: the Minaret of La Giralda, the General Archive of the Indies and the Alcázar Palace. The city is also home to many convents, churches, palaces, museums and gardens including the Museum of Fine Arts, Parque de María Luisa and the Gothic Cathedral (Catedral de Santa María de la Sede). It is believed that flamenco dance originated in Seville, and there are many flamenco shows on offer all over the city, as well as the Flamenco museum dedicated to the soulful art form.
Seville is known to have very hot summers from late June to September and mild winters. During the summer months there is also very little rainfall. The average daily temperature for both June and September is 25 degrees Celsius, but for the months in between it can be as hot as 36 degrees Celsius.
Things to Do
One of the main attractions is the Cathedral, which is a UNESCO World Heritage Site and houses the tomb of Christopher Columbus. You can also climb to the top of the Giralda which provides spectacular views of Seville. Tickets to enter the Cathedral are €9.
The Alcázar Palace, or Royal Palace, was built for Pedro the Cruel of Castille in the 1360's. The Palace was built by Moors and is one of the best surviving examples of Mudejar architecture in the world today. King Felipe VI of Spain, the current ruler, stays at the Palace when he visits Seville. Tickets to enter the palace are €9.50, with free admission on Mondays after 18:00.
The Parque Maria Luisa (Maria Luisa Park) is a large green space to the South of the city centre, close to the river, with hundreds of exotic trees lining shady avenues, and historic, fairytale buildings, with exotic touches provided by colourful tiled benches, and Moorish fountains and pools. The park's centerpiece is the Plaza de España, which was the site of the historic world fair in 1929 for which Seville is famous, Expo 29.
If you are into modern architecture, visit the Metropol Parasol, which is located in Plaza Encarnacion: it's at the centre of the city, between the main shopping area to the south and Calle Feria to the north; Plaza del Duque to the west and Plaza Ponce de Leon to the east. This is the largest wooden structure in the world and has a number of attractions including an archaeological museum in the basement, Antiquarium, a food market and restaurants on the ground floor; an open-air shaded concert space on the first floor; and a walkway and more restaurants on the second and third floors. The Metropol Parasol offers views of the city from 30 metres up, including a large mirador, viewing area, at the very top of the building, and is worth visiting after dark for the views. There is a small charge for entry.
There are many museums in Seville, including the Museo De Bellas Artes (Museum Of Fine Arts), the Museum of Archaeology, Museo Del Baile Flamenco (Flamenco Dance Museum), Centro Andaluz De Arte Contemporáneo (Andalusian Contemporary Art Centre). The latter used to be the Santa María de las Cuevas Monastery, one of the most important monasteries of the city. It was built in the 15th century and housed the cloistered order of San Bruno.
Within Seville, you can also visit the city's aquarium, which hold over 400 different species of sea creatures and reptiles. The main attraction is the shark tank which is 9 metres deep and is home to two bull sharks. This tank also has a walk-through tunnel so you can view the sharks up close.
Seville's relationship with water is important because Seville is one of the few cities in Spain where the river is navigable. The museum Pabellón De La Navegación (Navigation Pavilion) is located right on the river bank of the Guadalquivir.
Food in Seville
Breakfast is usually light and late (9am onwards) and could be something like churros (fried sugared doughnut strands) with hot chocolate, or a classic Andalucían breakfast of mollete, a toasted bread roll topped with olive oil, crushed tomatoes and garlic, and milky coffee.
Lunch is usually eaten late (2pm) and can be tapas (small dishes served with drinks) in a bar or the main meal of the day. Then to stave off hunger later on at around 5pm something like coffee and cake would be eaten. The main meal or more tapas would not be eaten until late evening, sometimes as late as 11pm. Local specialties to look out for include huevos a la flamenca (eggs baked with chorizo and tomato sauce); seafood, especially squid, from nearby Atlantic waters; and gazpacho, a cold tomato-based soup made with bread, garlic and olive oil. For main meals, local classics include espinacas con garbanzos (spinach with chick peas), a dish with Moorish origins, and wafer-thin slices of sweet, nutty Andalucían hams. Another Seville specialty is solomillo al whiskey (pork cooked in whisky).
Travel Information
Conference Venue:
Hotel Meliá Sevilla
Calle Dr. Pedro de Castro, 1,
41004 Sevilla, Spain
VISA - Please ensure that you are aware of the entry requirements to visit Spain and apply for VISA if necessary. For further information, please visit http://www.exteriores.gob.es/Portal/en/ServiciosAlCiudadano/InformacionParaExtranjeros/Paginas/RequisitosDeEntrada.aspx
By Air
Seville International Airport (10 km from Conference venue)
Jerez Airport (94km from the Conference venue)
Madrid Airport (550 km from the Conference venue)
Seville International Airport
This airport has great connections to other Spanish and European cities such as Frankfurt, Paris, London, Rome and Lisbon. Airlines servicing the airport include Vueling, Iberia, TAP Portugal, Ryanair, EasyJet, Transavia, Air Europa and Lufthansa as well as many more. For full information on airlines and destinations from this airport, visit the airport website http://www.aena.es/es/aeropuerto-sevilla/index.html
Bus: The airport is connected to the city with a bus that runs from 04.30h to 01.15h every day. You will need to take the EA Line to Seville. The journey takes 35 minutes and the cost is €4 for a single ticket, €6 for a return journey. The airport bus stop is situated in Prado station, 5 mins walking distance from the hotel.
For further information visit: http://tussam.es/
Taxi: There is no need to book this in advance as there are plenty of available taxis. The average price from the airport to the hotel would take around 20 minutes and cost 25€
Jerez International Airport
Slightly smaller than Seville airport, Jerez is very convenient for delegates travelling from Germany. Please visit the airport website for full information on airlines and destinations: http://www.aena.es/en/jerez-airport/index.html
Train: Jerez Airport is connected by national rail service (RENFE) with Seville. Trains stop eight times a day at the Jerez airport station. The journey to Seville is 1 hour and 11 minutes and a single ticket would cost approximately 17€.
Once you arrive to Seville train station (Santa Justa), you can take a taxi to the hotel (€6) or bus number C1 and C4 to San Bernardo stop which is 5 minute walk to the hotel.
Madrid Barajas International Airport (Adolfo Suarez Madrid Barajas Airport)
For delegates arriving from outside Europe, this will be the most convenient airport to fly to, and either continue the journey by plane or by high speed train to Seville.
For information on all airlines flying to Madrid, visit the following website link
http://www.aena.es/en/madrid-barajas-airport/index.html
By Train
In order to take the high speed train to Seville, you need to take the train C-1 at Terminal 4 that will take you to Madrid Atocha train station from where you will be able to take the high speed train (AVE). The line that connects the airport with the city centre runs from 05.58h to 22.27h and a single ticket will cost you around 3€. We recommend that you buy the ticket for the high speed train (AVE) to Seville in advance on the Spanish railway website. The prices will vary depending when you buy the ticket and the time of day you are travelling.
Visit http://www.renfe.com/ for further information.
Once you arrive at Seville train station (Santa Justa), you can take a taxi to the hotel (6€) or bus number C1 and C4 to San Bernardo stop which is a 5 minute walk to the hotel.
Getting around in Seville
Getting around in Seville is easy. The centre of Seville is compact and easily accessible by foot. Walking from the Universidad de Seville and el Parque María Luisa to Plaza Nueva is less than 20 minutes.
Buses are the easiest and cheapest way to get around Seville if you're going a little further. Los Autobuses Urbanos cost 0.90€ per ticket, or billete. Bus service is daily from 6am to 11:15pm. The city tourist office will provide a booklet outlining bus routes. If you plan to use them a lot buy a bonobus at a kiosco (newsstand) or estanco (tobacco shop).
The bus network is comprised of circular (C-1, C-2, C-3, C-4 buses) and line routes (north, south, east and west). You can catch most city buses in one of four locations: Plaza Nueva, Plaza de la Encarnación, La Barqueta, Prado de San Sebastian
For more information and links visit http://www.sevillatourist.com/index.html
Please note that all information included above is correct at August 2017. All prices and travel details are subject to change.
Conference Venue and Accommodation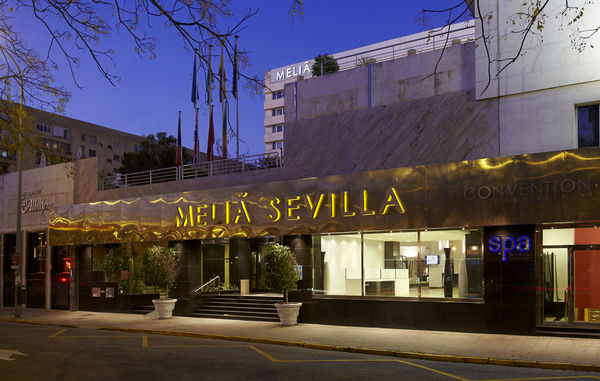 The conference will take place at the Hotel Meliá Sevilla, located in the heart of Seville and situated in a privileged location opposite the Parque de Maria Luisa and Plaza España. The hotel has good transport links by bus, tram and train. The hotel also has an outdoor pool and fitness area.
Calle Dr. Pedro de Castro, 1,
41004 Sevilla, Spain
Phone: +34 912 76 47 47
Email: This email address is being protected from spambots. You need JavaScript enabled to view it.
The Wessex Institute has arranged a special deal with the hotel for our delegates, for this reason, we recommend that you use the accommodation form below to make your booking.
Additional Information
Please use the links below to access additional information related to the conference. All links open in a new window.
Comments from delegates that have attended our conferences
Excellent conference. A group of professionals concerned about the destiny of the architectural heritage. Mariolly Dávila
The overall experience was great. The conference provided a platform for international collaborations and understanding. Well done to Wessex Institute Nor Hussain
I have been having an excellent experience with Wessex Institute Israel Felzenszwalb
First and foremost, I very much like the very professional way of organising so many congresses on such a wide range of topics and levels of complexity. Second, the mix of attendants/experts from all over the world leads to nice discussions and exchanges of ideas. Every time, there are things to learn and take home. Third, I like the very friendly, rather personal, atmosphere. Fourth, the limited number of attendants means that there are no crowds or messy situations. Fifth, everything is perfectly clear, from start to finish, there are no surprises. Sixth, the key organizer is a very amiable and accessible team player. There is no complex organisation with many levels of decision making Jaap Vleugel
Very interesting conference, the papers were well researched. Ihuoma Onungwa
The conference provided us with an intercultural and scientific exchange with respect to the current relevance of water research Mariza Abrameto (UNRN Argentina)
Quite interesting, good meetings, new colleagues from other countries, professionaly good to know more about WIT Conferences Vera Maria Lopes Ponçano
Great atmosphere with extensive interaction amongst delegates Derek Northwood
It was an interesting experience, meeting participants from other countries, exchanging ideas, deducting logical solution for serious problems related to sustainability and quality of life Dr. Maged Youssef
A great experience interacting with colleagues from all over the world on a personal level. It was interesting to learn about others' projects and affirm the value of the work we are doing in sustainable planning and development Julia Murphy
It's been a great experience attending the WIT Conference on Sustainable Development and Planning. The process of abstract and paper review has been smooth and well coordinated throughout. I would highly recommend next generation scholars to engage in the future conferences organised by WIT Sarbeswar Praharah
A great experience interacting with colleagues from all over the world on a personal level. It was interesting to learn about others' projects and affirm the value of the work we are doing in sustainable planning and development Julia Murphy
Very good conference and I will attend again and encourage my Faculty to attend Thomas C. Sammons
The experience in the conference was really good. The conference was well organized and I felt very confortable. The quality of the contents was very interesting. For sure I will attend the next conference Antonio José Tenza-Abril
A very fruitful and rewarding cooperation Germán Rodríguez Rodríguez
I have been having an excellent experience with Wessex Institute Israel Felzenszwalb
This was my first conference participation organized by Wessex Institute (WI) and I intend to get involved annually Dr Shadung Moja, South Africa
As always it was a very pleasant experience and I like the wide thematic and regional spread of the participants Michael Groll
My experience with the Wessex Institute was very good Domenica Mirauda
The organization and location was excellent as always Ekkehard Christoffels