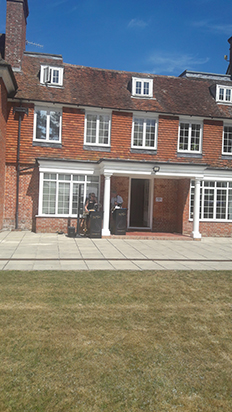 The WIT Campus
Ashurst Lodge is the home of the Wessex Institute and is located in the New Forest, an outstanding National Park which borders the South Coast.It is attractive to those who enjoy walking, horse riding, cycling, sailing and fine landscapes.

Wessex Institute is a centre of excellence for a variety of disciplines ranging from technology to ecology. Ashurst Lodge is an ideal venue for conferences, courses and seminars.
Accommodation
Ashurst Lodge offers a wide variety of first-class accommodation, ranging from two to five bedroom cottages to individual rooms. Visitors living on Campus can use some of the services in the main building, as well as sporting facilities on the grounds.
Main Building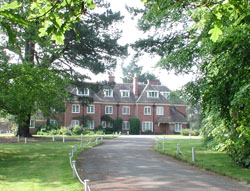 Rooms are available for those who prefer to be accommodated in the main building of the Institute. The accommodation, on the second floor, has the advantage of being within easy reach of facilities which are open to the residents.

Kitchen facilities and lounge are all located on the ground floor of the main building.

Residents and their visitors may leave their cars in the main car park of the Institute.
Trevelyn Cottages
Each of these five cottages are totally self-contained with gas central heating and a well equipped kitchen . The attractive cottages are newly-built and offer comfortable fully-furnished living areas. The Trevelyn cottages are set in parkland, 100 metres from the main building, and are ideal for families or two to three single people.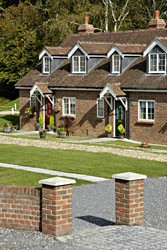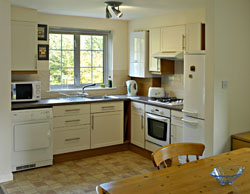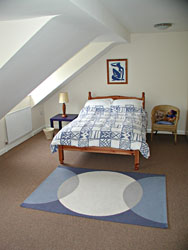 Madryn Cottages
These are two large houses, suitable for families, offering four or five bedrooms. Each house provides spacious living areas, modern amenities including a fully equipped kitchen, independent utility services including gas, and plenty of parking space. They are located 50 meters from the main building.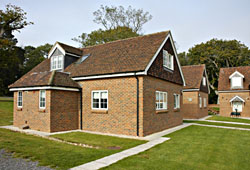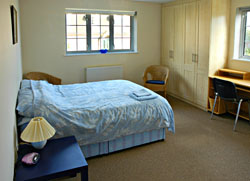 Rawson Cottage
Rawson Cottage has recently been completely modernised and has three bedrooms, a bathroom and kitchen, as well as a comfortable living room and dining room. There is ample parking in the front and a private garden at the rear.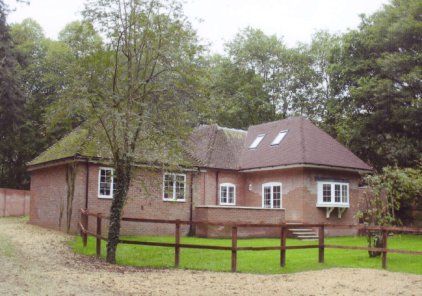 Conference Facilities

Wessex Institute has a series of well equipped rooms for lectures, conferences and social functions. The main Lecture Hall (Chubut) can accommodate up to 100 people. The Fairbairn Lecture Hall holds up to 40 delegates and several other rooms are well suited for smaller meetings, ranging from 10 to 20 participants.
The Chubut Building

This is a large building used for lectures and social functions, as well as a variety of other activities. It has its own kitchen facilities and a large room on the first floor for general use.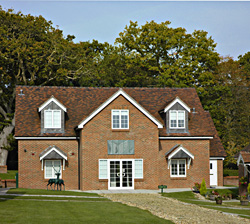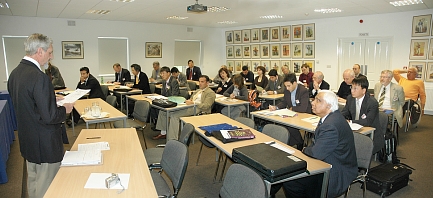 The Fairbairn Lecture Hall
The Fairbairn Lecture Hall is equipped with modern visual aids and is perfectly suited for courses, seminars and special lectures. It can accommodate up to 40 people and computer facilities can be provided as needed. The room is well suited for group activities requiring interaction between participants and lecturers.
Facilities

Residents at Ashurst Lodge have access to computer and other facilites. There is an indoor swimming pool, as well as an outdoor all weather tennis court. Table tennis, snooker, gym equipment, volleyball and others are also available.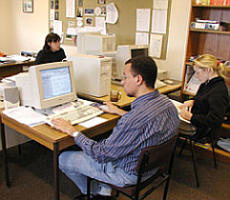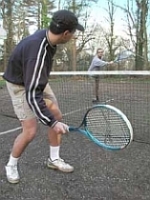 Schools
There are a number of primary and secondary schools nearby which are of a good standard. For older children, there is a pre-university College in Brockenhurst, which has high standards and a good national reputation. There are Universities in Southampton, Portsmouth and Bournemouth and several Colleges of Higher Education in Southampton, Winchester and other cities in the neighbourhood.