Introduction
The Conference aims to bring together researchers, developers and users of complex systems from a variety of disciplines interested in developing the new approaches for resolving complex issues that cannot be resolved using conventional mathematical or software models. It also welcomes specialists in modelling complex issues using multi-agent technology and similar distributed approaches, which have achieved credible application results.
By now the conference is well established and is distinguished by its friendly and informal atmosphere in which it is easy for participants to help each other to further advance their appreciation of the subject of managing complexity.
Among the participants one will find renown complexity thinkers, well established practitioners and novices in the area of complexity happily discussing issues of common interest
And, of course, the New Forest is beautiful, and provides the right opportunity to bring your family and friends with you.
The Conference is particularly interested in methods for resolving complex issues that exhibit some of the following attributes:
CONNECTIVITY - A system consists of a large number of diverse components, referred to as Agents, which are richly interconnected.
AUTONOMY - Agents are not centrally controlled; they have a degree of autonomy but their behaviour is always subject to certain laws, rules or norms.
EMERGENCE - Global behaviour of a complex system emerges from the interaction of agents and is therefore unpredictable but not random; it generally follows discernible patterns.
NONEQUILIBRIUM - Global behaviour of a complex system is far from equilibrium because frequent occurrences of disruptive events do not allow the system to return to the equilibrium between two such events
NONLINEARITY - Relations between agents are nonlinear, which occasionally causes an insignificant input to be amplified into an extreme event (butterfly effect).
SELF-ORGANISATION - A system is capable of self-organizing in response to disruptive events, a feature termed Adaptability. Self-organisation may also be initiated autonomously by the system in response to a perceived need, a feature termed Creativity.
CO-EVOLUTION - A system irreversibly co-evolves with its environment.
High level of dynamics of such systems, which is usually expressed through the frequent occurrence of unpredictable disruptive events, makes conventional optimizers, batch schedulers and resource planning systems unworkable.
Complex Systems occur in an infinite variety of problems, not only in the realm of physical sciences and engineering, but encompassing fields as diverse as economy, the environment, humanities, social and political sciences. Further examples are given in the enclosed list of topics which although incomplete gives an idea of the themes to be covered by the meeting.
Conference Topics
The following list covers some of the topics to be presented at Complex Systems 2017. Papers on other subjects related to the objectives of the conference are also welcome.
Complexity Science
Emergence
Adaptation in response to disruptive events
Resilience to extreme events
Autocatalytic properties
Self-organisation
Evolution
Complex Adaptive Business
Self-organisation versus control
Real-time logistics
Real-time supply chains
Adaptive business processes
Enterprise ontology
Mining big data (extracting knowledge from data)
Resilience to electronic attacks and fraud
Complex Adaptive Healthcare
Adaptation in human biology
Self-organisation of healthcare resources
Complex Networks
The Internet of documents
The Internet of people
The Internet of things
Social media
Complexity in Transportation Systems
Self-organisation in air traffic management
Adaptive aircraft lifecycle
Adaptive space logistics
Intelligent drones
Real-time scheduling of multi-modal transport
Swarming
Complex Systems Engineering
Adaptive systems
Families of robots
Emergent leadership
Adaptive management
Smart City
Adaptive delivery of services
Adaptive energy management
Self-organising urban networks
Global Issues
Geopolitical systems and conflicts
Complexity issues in economics
The internet-based global market
Natural catastrophes
Human-made disasters
Overpopulation
Unlimited material growth
Urban development
Social Systems
Self-organisation versus control
Complexity in politics
Benefits of Attending
Publication of Papers Papers presented at Complex Systems 2017 are to be published by WIT press in a Volume of WIT Transactions. Selected papers will appear in a special Issue of the International Journal of Design & Nature and Ecodynamics (ISSN:1755-7437; Digital ISSN:1755-7445).
Reviews Abstracts and papers are reviewed by members of the International Scientific Advisory Committee and other experts.
Open Access WIT Press is an advocate of Open Access which offers maximum dissemination of your work. WIT Transactions and Journal papers can be downloaded for free (www.witpress.com/elibrary).
Indexing and Archiving Papers presented at Wessex Institute conferences are referenced by CrossRef and have appeared in notable reviews and databases. Papers are submitted to various indexing services such as Thomson Reuters Web of Science, Google Scholar*, Scopus and ProQuest. All conference books are listed in the British Library and American Library of Congress.
Conference Proceedings Delegates will receive a copy of the papers presented at the Conference on a USB Flash drive. The USB will, in addition, contain papers from previous conferences in this series. Following the Conference, authors will receive an electronic copy of the publication in which their paper has been published.
Digital Archive All conference papers are archived online in the WIT eLibrary (www.witpress.com) where they are easily and permanently available to the international scientific community.
Networking Participants can present their research and interact with experts from around the world, becoming part of a unique community.
Reduced Fee for PhD Students The Wessex Institute believes in the importance of encouraging PhD students to present and publish innovative research at their conferences. As a result, the Institute offers PhD students a much reduced conference fee.
---

*Google Scholar Indexation WIT Press has made all its conference and journal papers open access in an effort to help its dissemination within the scientific and technical community.
This means that you are now able to download any paper in the WIT eLibrary (www.witpress.com/elibrary) totally free and without having to pre-register.
This major development has the added benefit of allowing the Google Scholar search engines to fully index all WIT papers.
Google Scholar is a search engine created specifically for researchers to facilitate the indexation and citation of academic papers free of charge. This service is becoming the most accepted comprehensive benchmark and quality standard.
In Google Scholar you will be able to see the number of citations of your articles as well as the 'h-index' ranking for both author and publications. The h-index is the largest number h such that at least h articles (by the author or in a publication) were cited at least h times each.
The impact of your work is given by the 'i10 index' which refers to the number of publications within the last 10 years that have at least 10 citations.
You can also easily create within the system an Author's Profile which helps to highlight your achievements.
Google Scholar is becoming the most popular system in the world and its metrics are independent and unbiased. Unlike other ranking systems, it is free.
Abstract Submission
Abstracts of no more than 300 words should be submitted as soon as possible by clicking on the 'Submit an Abstract' button found at the top and bottom of this page. Abstracts should clearly state the purpose, results and conclusions of the work to be described in the final paper.
Once your abstract has been reviewed, you will be notified of the acceptance of your abstract and be given a submission date as well as instructions on how to prepare your paper.
Final acceptance will be based on the full-length paper, which if accepted for publication, must be presented at the conference.
We encourage early submission of abstracts and papers to facilitate registration and travel arrangements.
The language of the conference will be English.
Registration
To register online for this conference please complete the registration form by clicking on the 'Register' button at the top or bottom of this page. If you would prefer to print out a copy of the Registration Form, please download the PDF Registration Form below and return to the Conference Secretariat.
Conference Fees
Includes conference proceedings, other documentation and refreshments.
Registration Fee, €890
Conference Chairmen, WIT Fellows and members of the Scientific Advisory Committee, €780
Students, €500
Publication of Papers
Papers presented at Complex Systems 2017 are to be published by WIT press in a Volume of WIT Transactions. Selected papers will appear in a special Issue of the International Journal of Design & Nature and Ecodynamics (ISSN:1755-7437; Digital ISSN:1755-7445).
All conference papers are archived online in the WIT eLibrary (www.witpress.com) where they are easily and permanently available to the international scientific community.
WIT Transactions have since 1993 been publishing exceptional conference papers which are referenced by CrossRef and have been indexed in international databases. All conference books are catalogued and archived in the British Library and American Library of Congress.
Open Access
WIT strongly believes that removing the barrier to research published online will greatly aid progress in all scientific and technical disciplines, as well as all other spheres of knowledge. Most WIT conference and all journal papers are freely available online.
New Forest, UK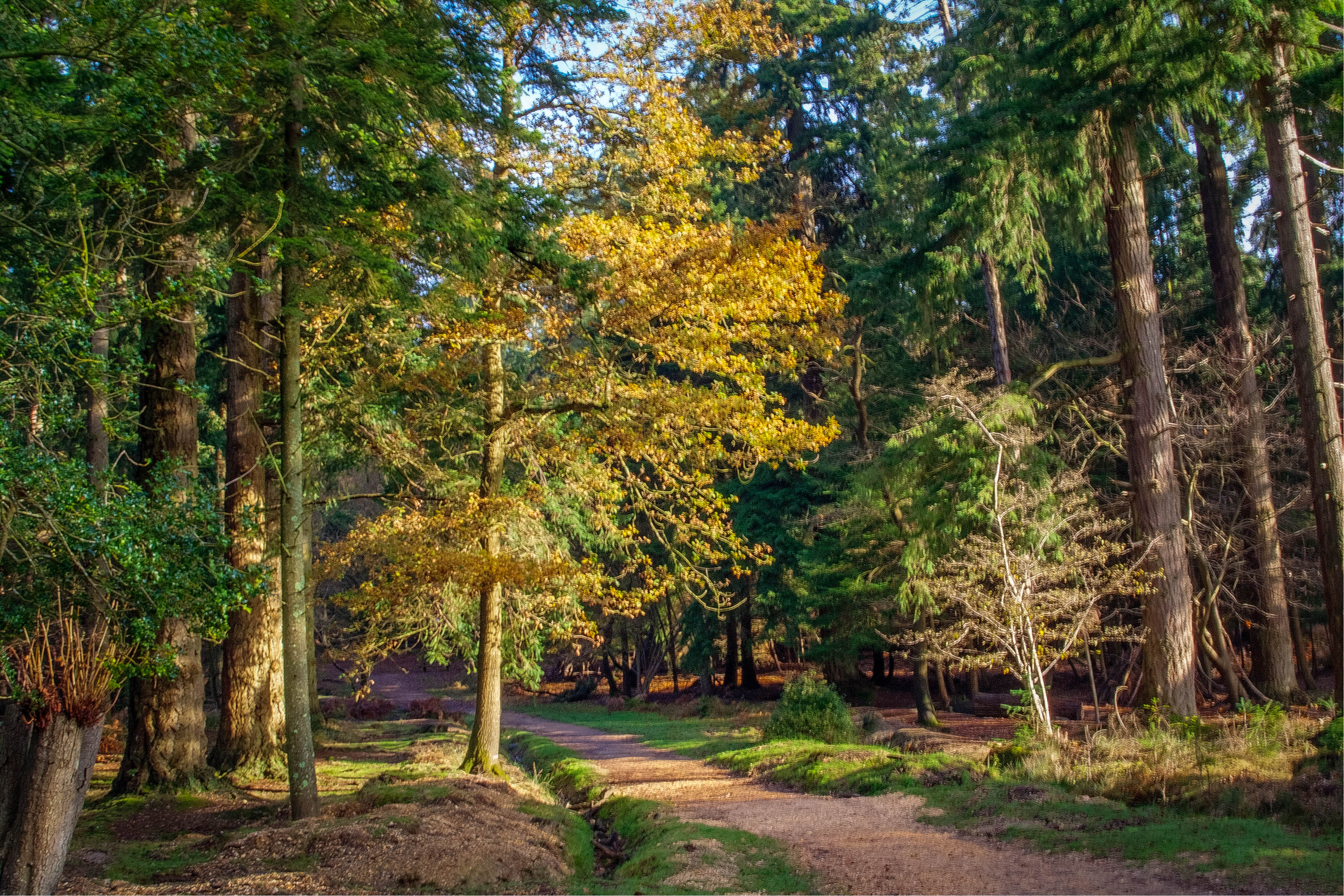 Timber Structures 2017 will be held in the New Forest National Park, which borders the south coast of England and is home to the Wessex Institute. The New Forest is situated in central southern England, 100km from London. Spreading over nearly 400 square kilometres, this National Park is home to picturesque villages, unspoiled scenery, abundant wildlife and many attractions for visitors. The New Forest was established as a royal hunting ground by the Norman King William I, and 900 years later, the New Forest is still owned by the Crown. Local commoners have the right to graze their ponies, cattle and pigs on forest land where they wander freely. The Forest is unarguably recognised as one of the most unique wilderness areas in Western Europe, where many landscapes have remained virtually unchanged for many centuries.
Conference Venue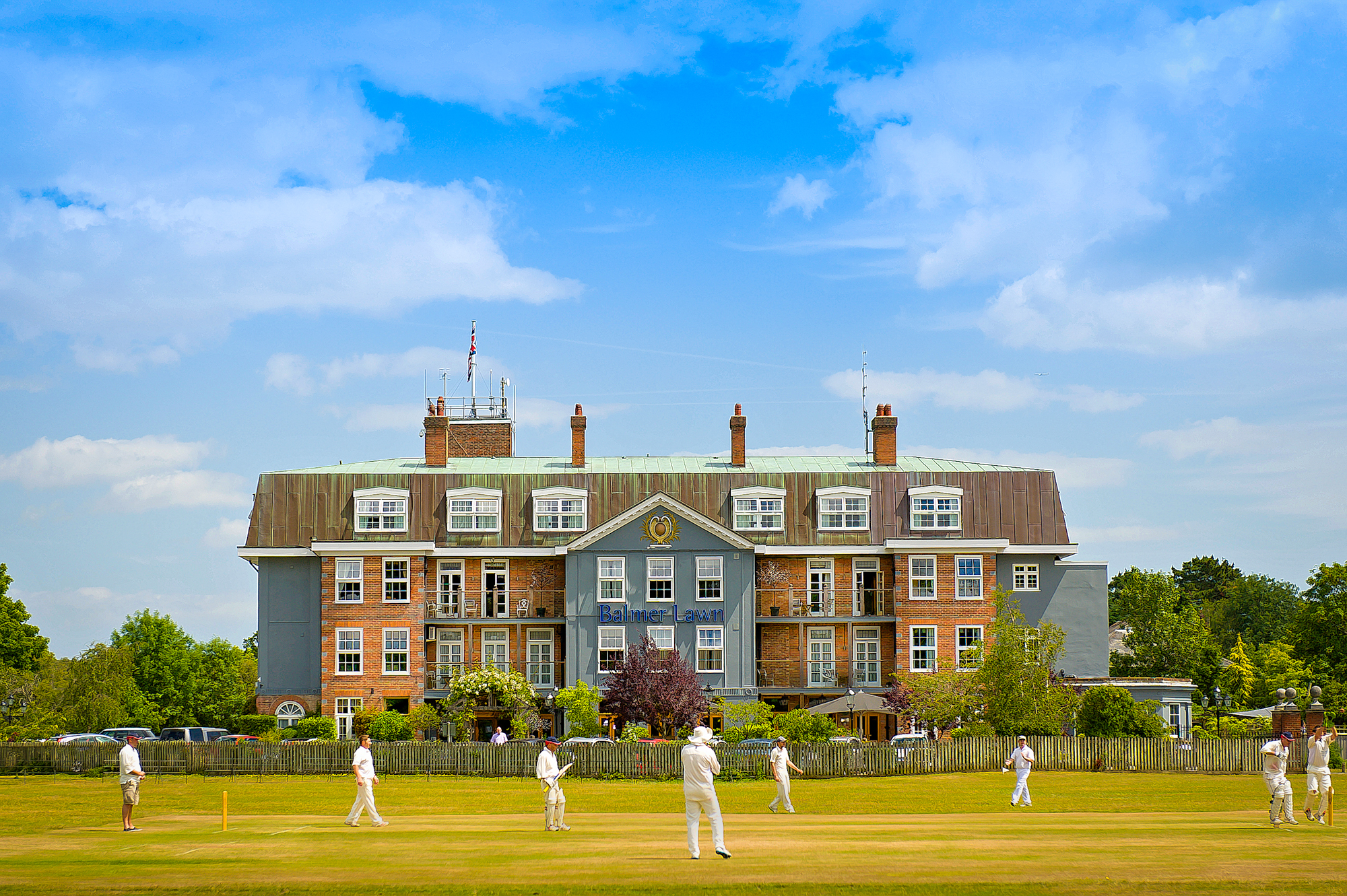 Situated at the heart of the New Forest National Park, the Balmer Lawn Hotel has uniquely designed and decorated rooms. This 4 star hotel has its own restaurant, 3 acres of grounds, squash courts, tennis court, pools, sauna, spa and fitness suite as well as direct access to the New Forest. Only a short walk from the shops, pubs and restaurants of Brockenhurst village and Brockenhurst train station, the hotel is easily accessible.
Visa Information
Citizens of the European Union, European Economic Area and Commonwealth, don't require a visa to enter the UK. There are other countries which also do not require a visa for a short visit, please follow the link below if you are a citizen of a country not mentioned above https://www.gov.uk/check-uk-visa.
Should you not require a visa to enter the UK, you will still require a valid Passport (or EU National identity card). Please check with the corresponding embassy for specific requirements citizens of your country may need in addition to the passport. If citizens of your country require a visa to enter the UK, you will have to contact the correspondent Embassy in your country and start the application process at least 5 months before your trip.
https://www.gov.uk/find-a-visa-application-centre
Find out the required documentation for your VISA application at:2014_08_Visitor_Documents.pdf
Important information: Please notice that although every effort has been made to ensure the accuracy of the above information, it is your responsibility to check that the visa and travel requirements with the corresponding Embassy in your country.
Invitation Letters
If you require a letter of invitation for your visa application, please submit a request for a letter of invitation to the conference secretariat Registration fees must be paid in order to be issued an invitation letter. Please make sure you read the cancellation policy stated in the registration form before sending your payment.
All letters of invitation will be sent to you by email and regular mail unless otherwise specified. Please provide the following information in your request:
Title (Dr., Professor, Mr., Mrs., Miss, Ms, etc.)
Your full name (Please specify family name and given name)
Organization
Full mailing address
Additional information such as if you are presenting a paper at the Conference
We cannot provide visa letters for spouses or guests, however we can include their name on your letter
Additional Information
Please use the links below to access additional information related to the conference. All links open in a new window.