Introduction
The aim of the Conference is to review and discuss ways in which urban agriculture can contribute to achieve sustainable cities.
As urban populations continue to increase it is essential to consider ways of reducing their impact in terms of use of natural resources, waste production and climate change.
The increasing number of people in cities requires new strategies to supply the necessary food with limited provision of land and decreasing resources. This will become more challenging unless innovative solutions for growing and distributing food in urban environments are considered.
The scale of modern food production has created and exacerbated many vulnerabilities and the feeding of cities is now infinitely more complex. As such the food system cannot be considered secure, ethical or sustainable.
In the last few years there has been a rapid expansion in initiatives and projects exploring innovative methods and processes for sustainable food production. The majority of these projects are focused on providing alternative models that shift the power back from the global food system to communities and farmers improving social cohesion, health and wellbeing. It is therefore not surprising that more people are looking towards urban farming initiatives as a potential solution.
These initiatives have demonstrated that urban agriculture has the potential to transform our living environment towards ecologically sustainable and healthy cities. Urban agriculture can also contribute to energy, natural resources, land and water savings, ecological diversity and urban management cost reductions.
The impact urban agriculture can have on the shape and form of our cities has never been fully addressed. How cities embed these new approaches and initiatives, as part of new urban developments and a city regeneration strategy is critical.
The Urban Agriculture conference will address these challenges and search for new solutions.
Conference Topics
The following list covers some of the topics to be presented at Urban Agriculture. Papers on other subjects related to the objectives of the conference are also welcome.
Development and Planning
Urban metabolism
History of urban agriculture
Integrated urbanism
Sustainable land use
Urban and peri-urban enterprises
Green infrastructures and sustainable urbanism
Continuous productive urban landscaping
City food chains
Food sovereignty
Urban distribution and processing systems
Market gardens
Sustainable urban drainage
Water resources and irrigation systems
Sustainable food systems
Organic farming
Food security
Urban Farms
Patchwork farms
Pop-up farms
Roof top farms
Green roofs
Vertical greening and farms
Hydroponics, aquaponics and aeroponics
Hydrogardens
Composting in cities
Allotment systems
Permaculture and agricultural forestry
Urban animal farms and bee-keeping
Greenhouses
Food networks
Socio-Economic Aspects
Community supported agriculture
Community cohesion and job creation
Community gardens
Communities as co-producers
School and young urban farmers
Education and training
Innovation and Benefits
Closed loops systems
Transport and distribution
Waste food recovery and recycling
Renewable energy resources
Healthy cities
Care farming
Ecological water systems
Biofuel production in cities
Quality of streets and urban environment
Reduction of Urban Heat Island
Farm to fork
Eco-cities and eco-villaging
Show cities
Air pollution reductions
Organic farming
Benefits of Attending
Publication of Papers
Papers presented at Urban Agriculture 2018 are to be published by WIT Press in a Volume of WIT Transactions. Selected papers will appear in an issue of the International Journal of Design & Nature and Ecodynamics
Reviews
To ensure the quality of our publications, abstracts and papers are peer reviewed by members of the International Scientific Advisory Committee and other experts, with manuscripts processed through CrossRef Similarity Check.
Open Access
WIT Press is an advocate of Open Access which offers maximum dissemination of your work. All WIT Transactions and Journal papers can be downloaded for free from the wit elibrary (www.witpress.com/elibrary).
Indexing and Archiving
Papers presented at Wessex Institute conferences are referenced by CrossRef and have appeared in notable reviews and databases. Papers are submitted to various indexing services such as Web of Science, Google Scholar and Scopus. All conference books are listed in the British Library and American Library of Congress.
Conference Proceedings
At registration delegates will be given copies of the papers presented at the Conference on a USB Flash drive. Following the Conference, delegates will receive an electronic copy of the final publication in which their paper has been published.
Digital Archive
All conference papers are archived online in the WIT eLibrary (www.witpress.com/elibrary) where they are permanently and freely available to the International Scientific Community.
Networking
Participants can present their research and interact with experts from around the world, as part of a unique community.
Reduced Fee for PhD Students
The Wessex Institute believes in the importance of encouraging PhD students to present and publish innovative research at its conferences. As a result, the Institute offers PhD students a much reduced conference fee.
---
*Google Scholar Indexation WIT Press has made all its conference and journal papers open access in an effort to help its dissemination within the scientific and technical community.
This means that you are now able to download any paper in the WIT eLibrary (www.witpress.com/elibrary) totally free and without having to pre-register.
This major development has the added benefit of allowing the Google Scholar search engines to fully index all WIT papers.
Google Scholar is a search engine created specifically for researchers to facilitate the indexation and citation of academic papers free of charge. This service is becoming the most accepted comprehensive benchmark and quality standard.
In Google Scholar you will be able to see the number of citations of your articles as well as the 'h-index' ranking for both author and publications. The h-index is the largest number h such that at least h articles (by the author or in a publication) were cited at least h times each.
The impact of your work is given by the 'i10 index' which refers to the number of publications within the last 10 years that have at least 10 citations.
You can also easily create within the system an Author's Profile which helps to highlight your achievements.
Google Scholar is becoming the most popular system in the world and its metrics are independent and unbiased. Unlike other ranking systems, it is free.
Publication of Papers
Papers presented at Urban Agriculture 2018 are to be published by WIT press in a Volume of WIT Transactions. Selected papers will appear in an issue of the International Journal of Design & Nature and Ecodynamics (ISSN: 1755-7437; Digital ISSN: 1755-7445).
All conference papers are archived online in the WIT eLibrary (www.witpress.com) where they are permanently and freely available to the international scientific community.
WIT Transactions have since 1993 been publishing exceptional conference papers which are referenced by CrossRef and have been indexed in international databases. All conference books are catalogued and archived in the British Library and American Library of Congress.
Open Access
WIT strongly believes that removing the barrier to research published online will greatly aid progress in all scientific and technical disciplines, as well as all other spheres of knowledge. Most WIT conference and all journal papers are freely available online.
Location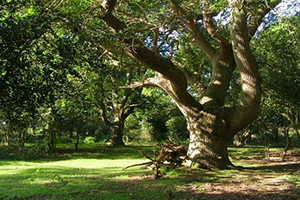 The conference will be held in the New Forest National Park, which borders the south coast of England and is home to the Wessex Institute. The New Forest is situated in central southern England, 100km from London. Spreading over nearly 400 square kilometres, this National Park is home to picturesque villages, unspoiled scenery, abundant wildlife and many attractions for visitors. The New Forest was established as a royal hunting ground by the Norman King William I, and 900 years later, the New Forest is still owned by the Crown. Local commoners have the right to graze their ponies, cattle and pigs on forest land where they wander freely. The Forest is unarguably recognised as one of the most unique wilderness areas in Western Europe, where many landscapes have remained virtually unchanged for many centuries.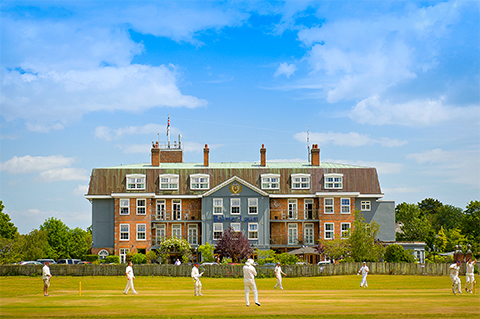 Situated at the heart of the New Forest National Park, the Balmer Lawn Hotel has uniquely designed and decorated rooms. This 4 star hotel has its own restaurant, 3 acres of grounds, squash courts, tennis court, pools, sauna, spa and fitness suite as well as direct access to the New Forest. Only a short walk from the shops, pubs and restaurants of Brockenhurst village and Brockenhurst train station, the hotel is easily accessible.
Balmer Lawn Hotel
Lyndhurst Road
Brockenhurst
Hampshire, SO42 7ZB
United Kingdom
Tel: +44 (0) 1590 623116
Fax: +44 (0) 1590 625705
Email: This email address is being protected from spambots. You need JavaScript enabled to view it.
Additional Information
Please use the links below to access additional information related to the conference. All links open in a new window.
Delegate Comments
Excellent conference. A group of professionals concerned about the destiny of the architectural heritage. Mariolly Dávila
The overall experience was great. The conference provided a platform for international collaborations and understanding. Well done to Wessex Institute Nor Hussain
I have been having an excellent experience with Wessex Institute Israel Felzenszwalb
First and foremost, I very much like the very professional way of organising so many congresses on such a wide range of topics and levels of complexity. Second, the mix of attendants/experts from all over the world leads to nice discussions and exchanges of ideas. Every time, there are things to learn and take home. Third, I like the very friendly, rather personal, atmosphere. Fourth, the limited number of attendants means that there are no crowds or messy situations. Fifth, everything is perfectly clear, from start to finish, there are no surprises. Sixth, the key organizer is a very amiable and accessible team player. There is no complex organisation with many levels of decision making Jaap Vleugel
Very interesting conference, the papers were well researched. Ihuoma Onungwa
The conference provided us with an intercultural and scientific exchange with respect to the current relevance of water research Mariza Abrameto (UNRN Argentina)
Quite interesting, good meetings, new colleagues from other countries, professionaly good to know more about WIT Conferences Vera Maria Lopes Ponçano
Great atmosphere with extensive interaction amongst delegates Derek Northwood
It was an interesting experience, meeting participants from other countries, exchanging ideas, deducting logical solution for serious problems related to sustainability and quality of life Dr. Maged Youssef
A great experience interacting with colleagues from all over the world on a personal level. It was interesting to learn about others' projects and affirm the value of the work we are doing in sustainable planning and development Julia Murphy
It's been a great experience attending the WIT Conference on Sustainable Development and Planning. The process of abstract and paper review has been smooth and well coordinated throughout. I would highly recommend next generation scholars to engage in the future conferences organised by WIT Sarbeswar Praharah
A great experience interacting with colleagues from all over the world on a personal level. It was interesting to learn about others' projects and affirm the value of the work we are doing in sustainable planning and development Julia Murphy
Very good conference and I will attend again and encourage my Faculty to attend Thomas C. Sammons
The experience in the conference was really good. The conference was well organized and I felt very confortable. The quality of the contents was very interesting. For sure I will attend the next conference Antonio José Tenza-Abril
A very fruitful and rewarding cooperation Germán Rodríguez Rodríguez
I have been having an excellent experience with Wessex Institute Israel Felzenszwalb
This was my first conference participation organized by Wessex Institute (WI) and I intend to get involved annually Dr Shadung Moja, South Africa
As always it was a very pleasant experience and I like the wide thematic and regional spread of the participants Michael Groll
My experience with the Wessex Institute was very good Domenica Mirauda
The organization and location was excellent as always Ekkehard Christoffels