Introduction
The International Conference on Coastal Cities was held for the first time in 2015 in the New Forest, home of the Wessex Institute of Technology. Following its success, it was decided to reconvene the event dedicated to the presentation and discussion of issues related to the integrated management and sustainable development of coastal cities. It is now to be held in Cadiz, Spain in 2017.
The growth of world population and the preference for living in coastal areas has resulted in their ever-increasing development.
Coastal areas are the most common destination, which brings in economic growth but implies additional urban development and increases the need for resources, infrastructure and services.
The strategic location of coastal cities, for instance, facilitates transportation and the development of related activities, but this requires the existence of large ports, with the corresponding increase in maritime and road traffic and all its inherent negative effects.
The above-mentioned activities and others common to coastal cities require the development of well-planned and managed urban environments, not only for reasons of efficiency and economics, but also to avoid inflicting environmental degradation that causes the deterioration of quality of life and human health.
To resolve these problems it is necessary to consider coastal cities as dynamic complex systems which need energy, water, food and other resources in order to work and generate diverse activities, with the aim of offering a better socio-economic climate and quality of life.
As a consequence, the integrated management and sustainable development of coastal cities is essential, with science, technology, architecture, socio-economics and planning, all contributing to provide support to decision makers.
Conference Topics
The following list covers some of the topics to be presented at Coastal Cities 2017. Papers on other subjects related to the objectives of the conference are also welcome.
• The coastal city and its environments
• Landscape and urban planning
• Infrastructures and eco-architecture
• City heritage and regeneration
• Urban transport and communications
• Commercial ports, fishing and sports harbours
• City/Waterfront interaction
• Coastal city beaches
• Marine industries
• Energy systems
• Water resources management
• Quality of life and city leisure
• Tourism and the city
• Water pollution
• Air pollution
• City waste management
• Acoustical and thermal pollution
• Coastal risk assessment
• Coastal flooding
• Coastal processes
• Landslides
• Emergency plans
• Health services management
• Intercity issues
• Socio-economic issues
• Legal aspects
Benefits of Attending
Publication of Papers Papers presented at Coastal Cities 2017 are to be published by WIT press in a Volume of WIT Transactions. Selected papers will appear in a special Issue of the International Journal of Sustainable Development and Planning (ISSN:1743-7601; Digital ISSN:1743-761X).
Reviews Abstracts and papers are reviewed by members of the International Scientific Advisory Committee and other experts.
Open Access WIT Press is an advocate of Open Access which offers maximum dissemination of your work. WIT Transactions and Journal papers can be downloaded for free (www.witpress.com/elibrary).
Indexing and Archiving Papers presented at Wessex Institute conferences are referenced by CrossRef and have appeared in notable reviews and databases. Papers are submitted to various indexing services such as Thomson Reuters Web of Science, Google Scholar*, Scopus and ProQuest. All conference books are listed in the British Library and American Library of Congress.
Conference Proceedings Delegates will receive a copy of the papers presented at the Conference on a USB Flash drive. The USB will, in addition, contain papers from previous conferences in this series. Following the Conference, authors will receive an electronic copy of the publication in which their paper has been published.
Digital Archive All conference papers are archived online in the WIT eLibrary (www.witpress.com) where they are easily and permanently available to the international scientific community.
Networking Participants can present their research and interact with experts from around the world, becoming part of a unique community.
Reduced Fee for PhD Students The Wessex Institute believes in the importance of encouraging PhD students to present and publish innovative research at their conferences. As a result, the Institute offers PhD students a much reduced conference fee.
---

*Google Scholar Indexation WIT Press has made all its conference and journal papers open access in an effort to help its dissemination within the scientific and technical community.
This means that you are now able to download any paper in the WIT eLibrary (www.witpress.com/elibrary) totally free and without having to pre-register.
This major development has the added benefit of allowing the Google Scholar search engines to fully index all WIT papers.
Google Scholar is a search engine created specifically for researchers to facilitate the indexation and citation of academic papers free of charge. This service is becoming the most accepted comprehensive benchmark and quality standard.
In Google Scholar you will be able to see the number of citations of your articles as well as the 'h-index' ranking for both author and publications. The h-index is the largest number h such that at least h articles (by the author or in a publication) were cited at least h times each.
The impact of your work is given by the 'i10 index' which refers to the number of publications within the last 10 years that have at least 10 citations.
You can also easily create within the system an Author's Profile which helps to highlight your achievements.
Google Scholar is becoming the most popular system in the world and its metrics are independent and unbiased. Unlike other ranking systems, it is free.
Abstract Submission
Abstracts of no more than 300 words should be submitted as soon as possible by clicking on the 'Submit an Abstract' button found at the top and bottom of this page. Abstracts should clearly state the purpose, results and conclusions of the work to be described in the final paper.
Once your abstract has been reviewed, you will be notified of the acceptance of your abstract and be given a submission date as well as instructions on how to prepare your paper.
Final acceptance will be based on the full-length paper, which if accepted for publication, must be presented at the conference.
We encourage early submission of abstracts and papers to facilitate registration and travel arrangements.
The language of the conference will be English.
Registration
To register online for this conference please complete the registration form by clicking on the 'Register' button at the top or bottom of this page. If you would prefer to print out a copy of the Registration Form, please download the PDF Registration Form below and return to the Conference Secretariat.
Conference Fees
Includes conference proceedings, other documentation and refreshments.
Registration Fee, €890
Conference Chairmen, WIT Fellows and members of the Scientific Advisory Committee, €780
Students, €500
Publication of Papers
Papers presented at Coastal Cities 2017 are to be published by WIT press in a Volume of WIT Transactions. Selected papers will appear in a special Issue of the International Journal of Sustainable Development and Planning (ISSN:1743-7601; Digital ISSN:1743-761X).
All conference papers are archived online in the WIT eLibrary (www.witpress.com) where they are easily and permanently available to the international scientific community.
WIT Transactions have since 1993 been publishing exceptional conference papers which are referenced by CrossRef and have been indexed in international databases. All conference books are catalogued and archived in the British Library and American Library of Congress.
Open Access
WIT strongly believes that removing the barrier to research published online will greatly aid progress in all scientific and technical disciplines, as well as all other spheres of knowledge. Most WIT conference and all journal papers are freely available online.
Cadiz, Spain
Cadiz, capital of the province of Cádiz, is a city and port founded by the Phoenicians approximately 1,100 years BC. It is thought to be the most ancient surviving city in Western Europe at more than 3,000 years old. Situated in South Western Spain, Cadiz is surrounded by the sea on three sides. Its name and reputation have forever been linked with its maritime adventures, and Columbus sailed from this port on his second and fourth voyages. Due to the rich history of Cadiz, the monuments, buildings and museums are full of stories and depictions of the past. The old central quarters are famous for their picturesque charm, and many of the buildings reflect the city's overseas links.


Plaza San Antonio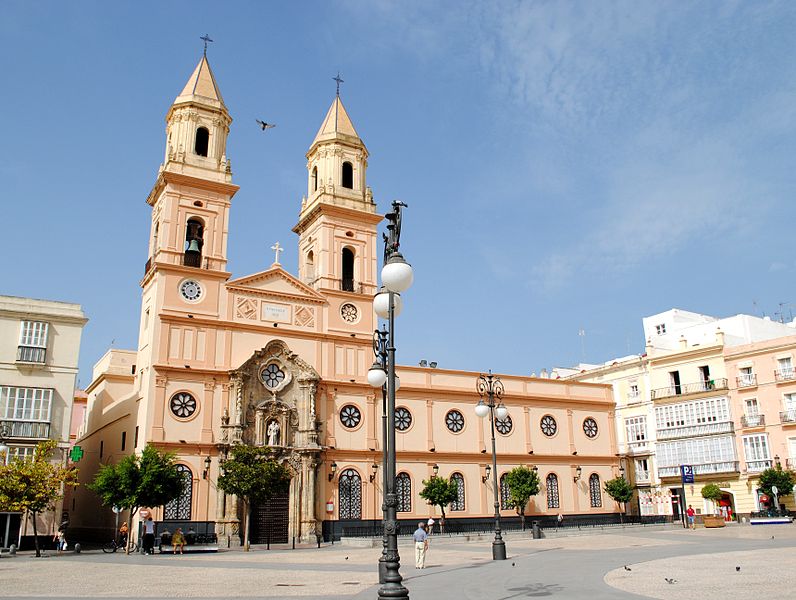 In the 19th century Plaza San Antonio was considered to be Cádiz's main square. It is a beautiful square, surrounded by a number of mansions built in neo-classical architecture or Isabelline Gothic style, once occupied by the Cádiz upper classes. San Antonio church, originally built in 1669, is also situated in the plaza. The plaza was built in the 18th century, and on 19 March 1812 the Spanish Constitution of 1812 was proclaimed here, leading to the plaza to be named Plaza de la Constitución, and then later Plaza San Antonio, after the hermit San Antonio.
Cadiz Cathedral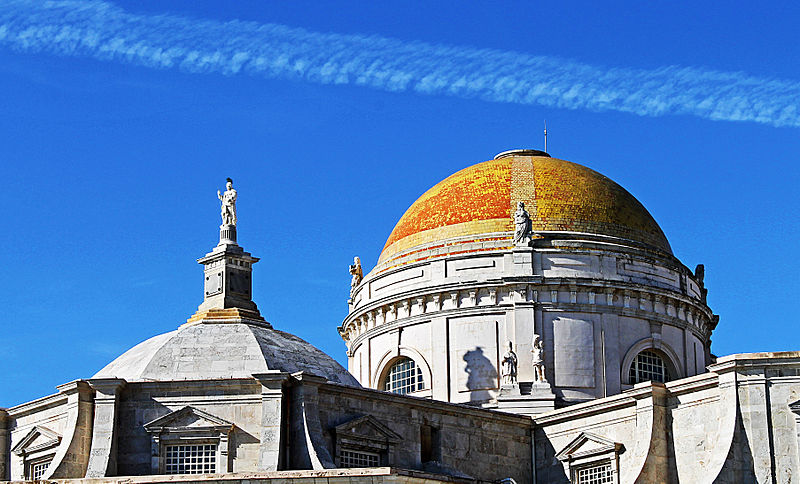 The church was known as "The Cathedral of The Americas" because it was built with money from the trade between Spain and America. The 18th century was a golden age for Cádiz, and the other cathedral that the city had got, Santa Cruz, was very small for this new moment of Cádiz. The new cathedral was built from 1722 to 1838. The first person who designed the church was architect Vicente Acero, who had also built the Granada Cathedral. Acero left the project and was succeeded by several other architects. As a result, this largely baroque-style cathedral was built over a period of 116 years, and, due to this drawn-out period of construction, the cathedral underwent several major changes to its original design. Though the cathedral was originally intended to be a baroque edifice, it contains rococo elements, and was finally completed in the neoclassical style. Its chapels have many paintings and relics from the old cathedral and monasteries from throughout Spain.
Conference Venue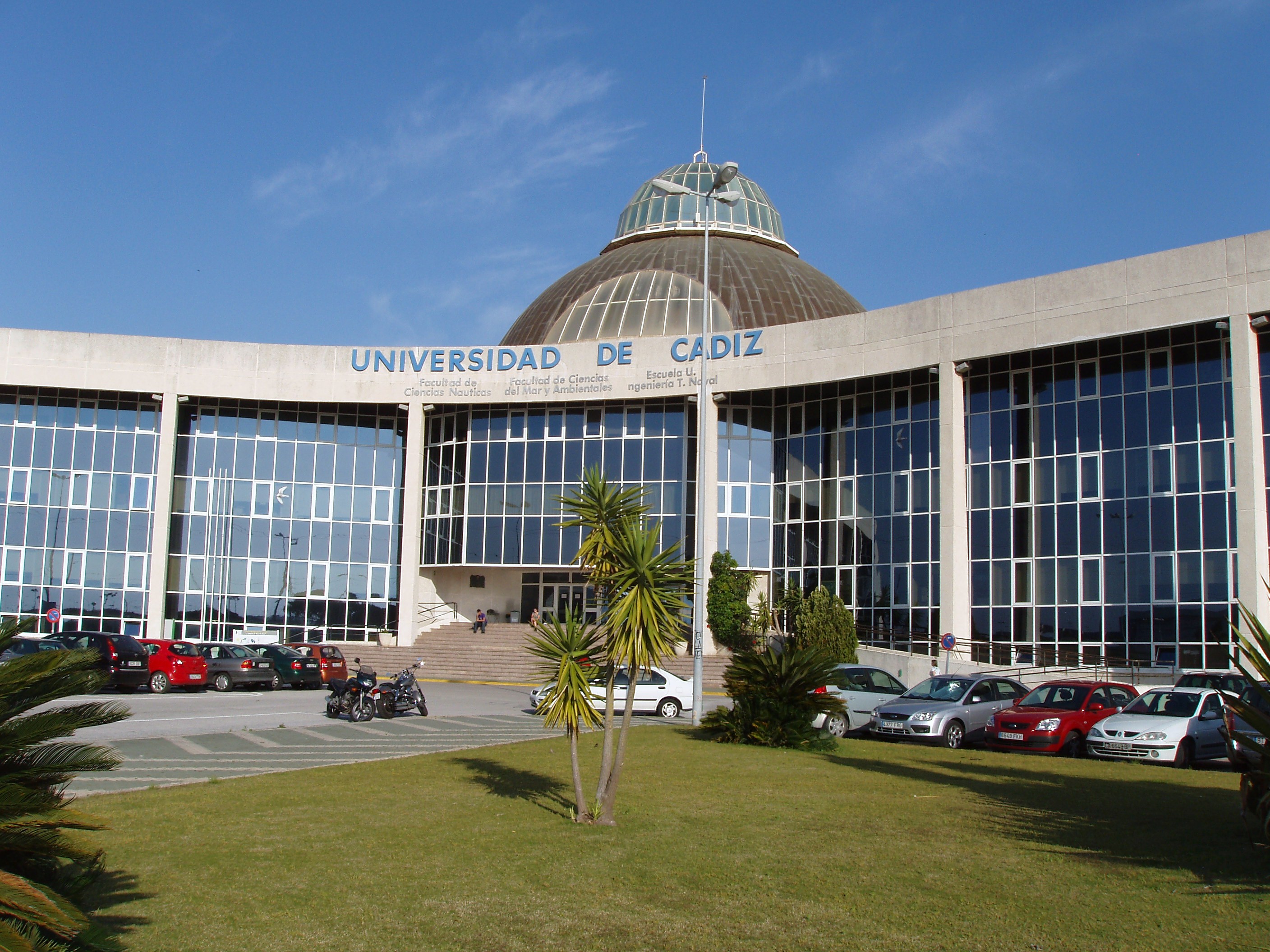 The conference will take place at the ​Faculty of Labour Sciences of the University of Cádiz, which is referred to as the "UCA". Its headquarters and principle campus are located in Cádiz, where the Rectorate is. Although the University's origins lie in the 15th Century with the College of the Pilots of the Sea of the East and West, the modern University was founded in October 1979. The university is now home to nearly 22,000 students and draws on the educational traditions of the province of Andalusia with a rich range of studies form medicine and marine sciences to engineering.
Visa Information
A Schengen Visa is the document issued for visiting/travelling in and within the Schengen Area. The Schengen Area is comprised of 26 countries that have agreed to allow free movement of their citizens within this area as a single country. Schengen visas are issued by the following countries: Austria, Belgium, Czech Republic, Denmark, Estonia, Finland, France, Germany, Greece, Hungary, Iceland, Italy, Latvia, Lithuania, Luxembourg, Malta, Netherlands, Norway, Poland, Portugal, Slovakia, Slovenia, Spain, Sweden, Switzerland and Liechtenstein
If you intend to visit one of the Schengen countries for business, as a tourist or for a personal/private visit, you must first obtain a Schengen visa, unless your country is part of the Shengen territory or has a special agreement. You can check which whether citizens of your country require Shengen VISA here: http://www.schengenvisainfo.com/who-needs-schengen-visa/
Where to apply:
You should apply to the Embassy or Consulate in your country of residence (unless you are resident in Ireland).
If you intend to visit only one Schengen country, apply to the Embassy or Consulate of that country.
If you intend to visit several of the Schengen countries, you must apply for a visa at the Embassy or Consulate of the country in which your main destination is situated (longest duration of stay).
Processing time: Your application should be lodged at the Embassy or Consulate at least 2 weeks before the proposed journey is undertaken.
Requirements for a Schengen visa may vary slightly between the different Schengen countries. Please visit the following link for further information: http://www.schengenvisainfo.com/
Important information: Please notice that although every effort has been made to ensure the accuracy of the above information, it is your responsibility to check that the visa and travel requirements with the corresponding Embassy in your country.
Invitation Letters
If you require a letter of invitation for your visa application, please submit a request for a letter of invitation to the conference secretariat.
Registration fees must be paid in order to be issued an invitation letter. Please make sure you read the cancellation policy stated in the registration form before sending your payment.
All letters of invitation will be sent to you by email and regular mail unless otherwise specified.
Please provide the following information in your request:
Title (Dr., Professor, Mr., Mrs., Miss, Ms, etc.)
Your full name (Please specify family name and given name)
Organization
Full mailing address
Additional information such as if you are presenting a paper at the Conference
We cannot provide visa letters for spouses or guests, however we can include their name on your letter
Additional Information
Please use the links below to access additional information related to the conference. All links open in a new window.