Introduction
Sustainable Tourism 2018 is the eighth meeting organised in this successful series. The first was held in Segovia (2004), followed by Bologna (2006), Malta (2008), the New Forest, home of the Wessex Institute (2010), A Coruña (2012), Opatija, Croatia in 2014 and Valencia, Spain in 2016
Today tourism is an important component of development, not only in economic terms but also for knowledge and human welfare. Tourism today is an activity accessible to a growing number of people.
The phenomenon has many more advantages than disadvantages. New forms of economic development and increasing wealth of human societies depend on tourism. Our knowledge of the world now includes a strong component due to tourism. Human welfare has physiological and psychological elements, which tourism promotes, both because of the enjoyment of knowing new territories and increasing contacts with near or far away societies and cultures.
The tourism industry has nevertheless given rise to some serious problems, including social costs and ecological impacts. Many ancient local cultures have practically lost their identity. Their societies have oriented their economy only to this industry. Both the natural and cultural – rural or urban – landscapes have also paid a high price for certain forms of tourism. These problems will persist if economic benefit is the only target, leading to economic gains that eventually become ruinous. It is also a grave error to disregard the fact that visitors nowadays are increasingly demanding in cultural and environmental terms.
Never before have transport and communication links been so important as today. Natural ecosystems are now a rarity on the planet and ecologists talk today about 'socio-ecosystems'. Given this, tourism and environmental education are facing a major challenge.
The 'Global Change' is a set of natural environmental changes that are strongly affected by technological and social developments. Natural changes are inherent in the Earth's ecosystem (the 'ecosphere'). Also, technological and social changes are inherent to mankind (the 'noosphere'), and are now becoming widespread. Cities are growing rapidly and industry requires increasingly larger areas. Many traditional rural areas are being abandoned. Tourism should also play an important role in this context. Thus, interestingly, many historic agricultural districts have maintained, or even recovered, their local population numbers through intelligent strategies of tourism focused on nature and rural culture. Natural landscapes and biodiversity are becoming increasingly appreciated. The tourism industry must be able to respond to these aspirations.
Sustainable Tourism 2018 aims to find ways to protect the natural and cultural landscape through the development of new solutions which minimise the adverse effects of tourism. This can be achieved through new strategies involving the active collaboration of society as a whole.
Conference Topics
The following list covers some of the topics to be presented at Sustainable Tourism 2018. Papers on other subjects related to the objectives of the conference are also welcome.
Tourism strategies
Environmental issues
Climate change
Safety and security
Tourism as a tool of development
Heritage tourism
Marine and coastal areas tourism
Sport tourism
Tourism impact
Tourism and protected area
Ecotourism
Rural tourism
Tourism and technology
Industrial tourism
Transport and tourism
Education and tourism
Destination management
eTourism
Simulation models
Social and physical infrastructure
Gastronomic tourism
Contents tourism
Sustainability
Role of the landscape on tourism
Dark tourism
Project image
Sustainability assessments
Gender role
Cultural tourism
Medical and health tourism
Tourism and nature
Local community
Benefits of Attending
Publication of Papers
Papers presented at Sustainable Tourism 2018 are to be published by WIT Press in a Volume of WIT Transactions. Selected papers will appear in an issue of the International Journal of Sustainable Development and Planning instead.
Reviews
To ensure the quality of our publications, abstracts and papers are peer reviewed by members of the International Scientific Advisory Committee and other experts, with manuscripts processed through CrossRef Similarity Check.
Open Access
WIT Press is an advocate of Open Access which offers maximum dissemination of your work. All WIT Transactions and Journal papers can be downloaded for free from the wit elibrary (www.witpress.com/elibrary).
Indexing and Archiving
Papers presented at Wessex Institute conferences are referenced by CrossRef and have appeared in notable reviews and databases. Papers are submitted to various indexing services such as Web of Science, Google Scholar and Scopus. All conference books are listed in the British Library and American Library of Congress.
Conference Proceedings
At registration delegates will be given copies of the papers presented at the Conference on a USB Flash drive. Following the Conference, delegates will receive an electronic copy of the final publication in which their paper has been published.
Digital Archive
All conference papers are archived online in the WIT eLibrary (www.witpress.com/elibrary) where they are permanently and freely available to the International Scientific Community.
Networking
Participants can present their research and interact with experts from around the world, as part of a unique community.
Reduced Fee for PhD Students
The Wessex Institute believes in the importance of encouraging PhD students to present and publish innovative research at its conferences. As a result, the Institute offers PhD students a much reduced conference fee.
---
*Google Scholar Indexation WIT Press has made all its conference and journal papers open access in an effort to help its dissemination within the scientific and technical community.
This means that you are now able to download any paper in the WIT eLibrary (www.witpress.com/elibrary) totally free and without having to pre-register.
This major development has the added benefit of allowing the Google Scholar search engines to fully index all WIT papers.
Google Scholar is a search engine created specifically for researchers to facilitate the indexation and citation of academic papers free of charge. This service is becoming the most accepted comprehensive benchmark and quality standard.
In Google Scholar you will be able to see the number of citations of your articles as well as the 'h-index' ranking for both author and publications. The h-index is the largest number h such that at least h articles (by the author or in a publication) were cited at least h times each.
The impact of your work is given by the 'i10 index' which refers to the number of publications within the last 10 years that have at least 10 citations.
You can also easily create within the system an Author's Profile which helps to highlight your achievements.
Google Scholar is becoming the most popular system in the world and its metrics are independent and unbiased. Unlike other ranking systems, it is free.
Publication of Papers
Papers presented at Sustainable Tourism 2018 are to be published by WIT press in a Volume of WIT Transactions. Selected papers will appear in an issue of the International Journal of Sustainable Development and Planning (ISSN:1743-7601; Digital ISSN:1743-761X).
All conference papers are archived online in the WIT eLibrary (www.witpress.com) where they are permanently and freely available to the international scientific community.
WIT Transactions have since 1993 been publishing exceptional conference papers which are referenced by CrossRef and have been indexed in international databases. All conference books are catalogued and archived in the British Library and American Library of Congress.
Open Access
WIT strongly believes that removing the barrier to research published online will greatly aid progress in all scientific and technical disciplines, as well as all other spheres of knowledge. Most WIT conference and all journal papers are freely available online.
Location, Country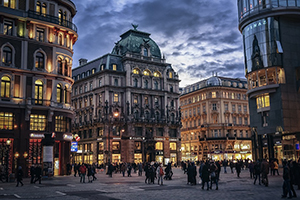 The picturesque city of Vienna, capital of Austria, has been awarded UNESCO World Heritage status. The city is renowned for its music, theatre and opera but is also bursting with a multitude of internationally renowned museums and galleries which can be found by walking through the characteristic cobbled streets and imperial squares. The grand buildings offer a variety of architectural styles from Romanesque to Baroque as well as Art Nouveau. Within Vienna, the Secession and the Karlsplatz Stadtbahn Station are ranked among the best examples of Art Nouveau in the world. Vienna has a lively mix of unique cafes, bustling street markets and an array of shops.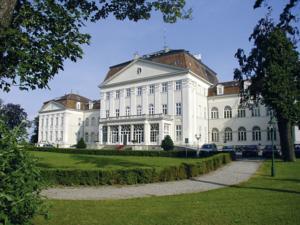 Venue
The conference will take place at the Schloss Wilhelminenberg hotel. The idyllic location of this former grand imperial hunting retreat on Wilhelminenberg area is a fairytale setting for your visit, surrounded by meadows, woods and vineyards. The hotel's 12 hectare park is ideal for gentle walks, before relaxing on the terrace or in the winter garden, where the stunning vistas over Vienna open up. The hotel has its own car park and is very well connected to the city centre and the airport by public transport.
Address:
Savoyenstraße 2
1160 Wien
Austria
Tel: +43 1 4858503
In order to benefit from the discounted rate offered to our delegates, we recommend that you book your accommodation via the link below.
Additional Information
Please use the links below to access additional information related to the conference. All links open in a new window.