Introduction
This seventh Conference on Safety and Security Engineering follows the success of the first six meetings held in Rome (2005), Malta (2007), Rome (2009), Antwerp (2011), Rome (2013) and Opatija in Croatia (2015). The purpose of the Conference is to provide a forum for the presentation and discussion of the most recent research and industrial developments in the theoretical and practical aspects of safety and security engineering.
Safety and Security Engineering, due to its special nature, is an interdisciplinary area of research and application that brings together in a systematic way, many disciplines of engineering, from the traditional to the most technologically advanced. The conference covers areas such as crisis management, security engineering, natural disasters and emergencies, terrorism, IT security, man-made hazards, risk management, control, protection and mitigation issues, and many others.
The meeting aims to attract papers in all related fields, in addition to those listed under the Conference Topics, as well as case studies describing practical experiences. Due to the multitude and variety of topics included, the list is only indicative of the themes of the expected papers. Authors are encouraged to submit abstracts in all areas of Safety and Security, with particular attention to integrated and interdisciplinary aspects.
Conference Topics
The following list covers some of the topics to be presented at SAFE 2017. Papers on other subjects related to the objectives of the conference are also welcome.
Risk analysis and assessment
System safety engineering
Incident monitoring and management
Information and communication security
Fire safety
Disaster management
Emergency response
Critical infrastructure protection
Counter terrorism issues
Human factors and behaviour
Occupational health and safety
Transportation safety and security
Modelling and experiments
Security surveillance systems
Safety standards and regulations
Cyber security / E security
Loss prevention
BIM in Safety and Security
Benefits of Attending
Publication of Papers Papers presented at SAFE 2017 are to be published by WIT press in a Volume of WIT Transactions. Selected papers will appear in a special Issue of the International Journal of Safety and Security Engineering (ISSN:2041-9031; Digital ISSN:2041-904X).
Reviews Abstracts and papers are reviewed by members of the International Scientific Advisory Committee and other experts.
Open Access WIT Press is an advocate of Open Access which offers maximum dissemination of your work. WIT Transactions and Journal papers can be downloaded for free (www.witpress.com/elibrary).
Indexing and Archiving Papers presented at Wessex Institute conferences are referenced by CrossRef and have appeared in notable reviews and databases. Papers are submitted to various indexing services such as Thomson Reuters Web of Science, Google Scholar*, Scopus and ProQuest. All conference books are listed in the British Library and American Library of Congress.
Conference Proceedings Delegates will receive a copy of the papers presented at the Conference on a USB Flash drive. The USB will, in addition, contain papers from previous conferences in this series. Following the Conference, authors will receive an electronic copy of the publication in which their paper has been published.
Digital Archive All conference papers are archived online in the WIT eLibrary (www.witpress.com) where they are easily and permanently available to the international scientific community.
Networking Participants can present their research and interact with experts from around the world, becoming part of a unique community.
Reduced Fee for PhD Students The Wessex Institute believes in the importance of encouraging PhD students to present and publish innovative research at their conferences. As a result, the Institute offers PhD students a much reduced conference fee.
---

*Google Scholar Indexation WIT Press has made all its conference and journal papers open access in an effort to help its dissemination within the scientific and technical community.
This means that you are now able to download any paper in the WIT eLibrary (www.witpress.com/elibrary) totally free and without having to pre-register.
This major development has the added benefit of allowing the Google Scholar search engines to fully index all WIT papers.
Google Scholar is a search engine created specifically for researchers to facilitate the indexation and citation of academic papers free of charge. This service is becoming the most accepted comprehensive benchmark and quality standard.
In Google Scholar you will be able to see the number of citations of your articles as well as the 'h-index' ranking for both author and publications. The h-index is the largest number h such that at least h articles (by the author or in a publication) were cited at least h times each.
The impact of your work is given by the 'i10 index' which refers to the number of publications within the last 10 years that have at least 10 citations.
You can also easily create within the system an Author's Profile which helps to highlight your achievements.
Google Scholar is becoming the most popular system in the world and its metrics are independent and unbiased. Unlike other ranking systems, it is free.
Abstract Submission
Abstracts of no more than 300 words should be submitted as soon as possible by clicking on the 'Submit an Abstract' button found at the top and bottom of this page. Abstracts should clearly state the purpose, results and conclusions of the work to be described in the final paper.
Once your abstract has been reviewed, you will be notified of the acceptance of your abstract and be given a submission date as well as instructions on how to prepare your paper.
Final acceptance will be based on the full-length paper, which if accepted for publication, must be presented at the conference.
We encourage early submission of abstracts and papers to facilitate registration and travel arrangements.
The language of the conference will be English.
Registration
To register online for this conference please complete the registration form by clicking on the 'Register' button at the top or bottom of this page. If you would prefer to print out a copy of the Registration Form, please download the PDF Registration Form below and return to the Conference Secretariat.
Conference Fees
Includes conference proceedings, other documentation and refreshments.
Registration Fee, €890
Conference Chairmen, WIT Fellows and members of the Scientific Advisory Committee, €780
Students, €500
Publication of Papers
Papers presented at SAFE 2017 are to be published by WIT press in a Volume of WIT Transactions. Selected papers will appear in a special Issue of the International Journal of Safety and Security Engineering (ISSN:2041-9031; Digital ISSN:2041-904X).
All conference papers are archived online in the WIT eLibrary (www.witpress.com) where they are easily and permanently available to the international scientific community.
WIT Transactions have since 1993 been publishing exceptional conference papers which are referenced by CrossRef and have been indexed in international databases. All conference books are catalogued and archived in the British Library and American Library of Congress.
Open Access
WIT strongly believes that removing the barrier to research published online will greatly aid progress in all scientific and technical disciplines, as well as all other spheres of knowledge. Most WIT conference and all journal papers are freely available online.
Rome, Italy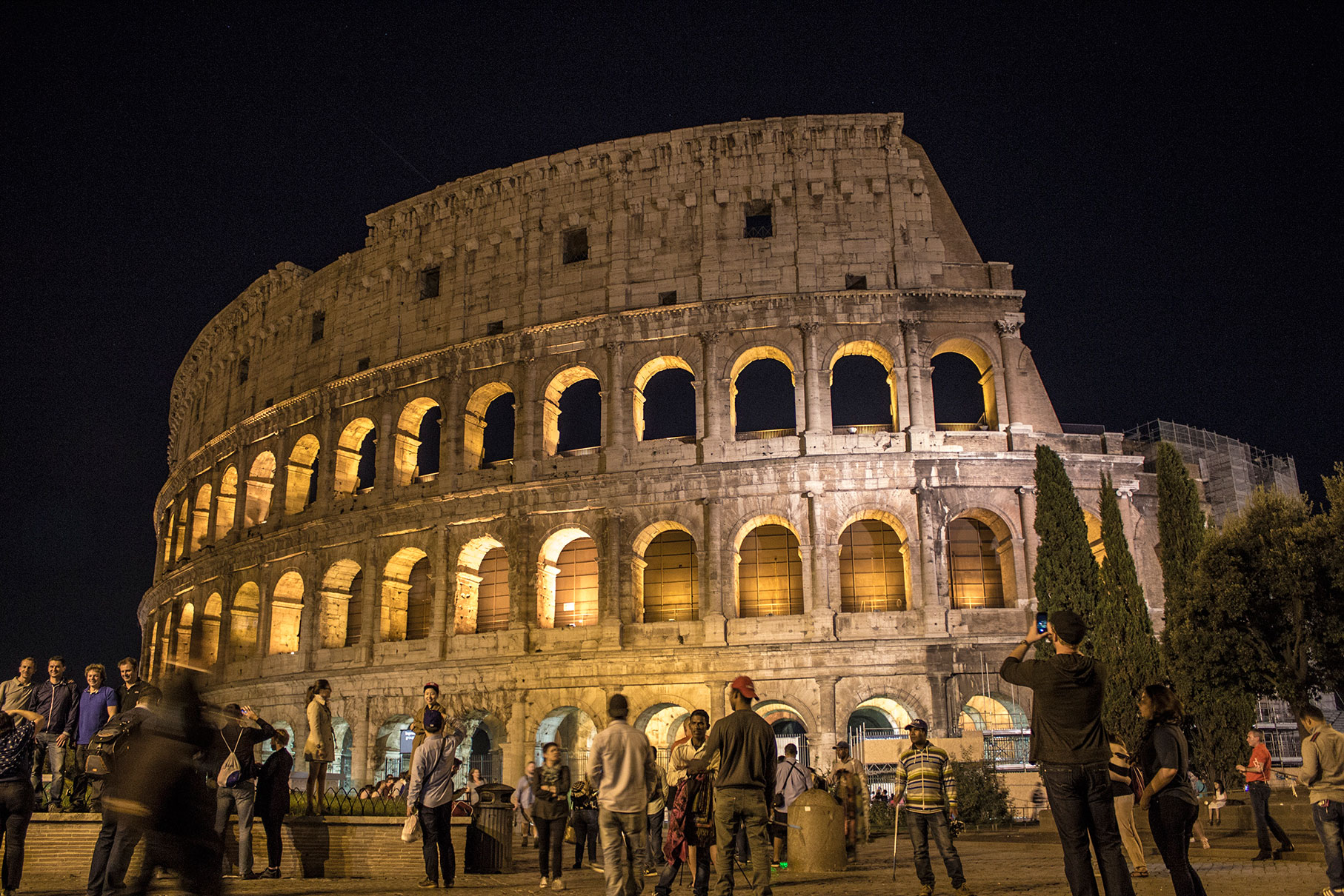 The Italian capital, Rome, boasts an unrivalled 3,000 year heritage of globally influential art, architecture and culture. The city is home to iconic historic landmarks, including the ancient ruins of the Colosseum and the Roman Forum, and abounds with world-class museums such as the Vatican Museums and Borghese Gallery. As well as substantial Roman remains, significant Baroque and Renaissance buildings pepper the city centre. Today, Rome is not only a cultural centre, but also a commercial, financial and education hub that has successfully retained its traditional culture and regional cuisine.
Conference Venue
The conference will take place at the Sapienza University of Rome. Founded in 1303 it is one of the oldest Universities in history. The University has its own museum network (Sapienza Museum Network) which is often open to a general audience. The Alessandrina University Library, built in 1667 by Pope Alexander VII, is the main library housing many important collections. The university has significant research programmes in the fields of engineering, natural sciences, biomedical sciences and humanities.
Visa Information
A Schengen Visa is the document issued for visiting/travelling in and within the Schengen Area. The Schengen Area is comprised of 26 countries that have agreed to allow free movement of their citizens within this area as a single country. Schengen visas are issued by the following countries: Austria, Belgium, Czech Republic, Denmark, Estonia, Finland, France, Germany, Greece, Hungary, Iceland, Italy, Latvia, Lithuania, Luxembourg, Malta, Netherlands, Norway, Poland, Portugal, Slovakia, Slovenia, Spain, Sweden, Switzerland and Liechtenstein
If you intend to visit one of the Schengen countries for business, as a tourist or for a personal/private visit, you must first obtain a Schengen visa, unless your country is part of the Shengen territory or has a special agreement. You can check which whether citizens of your country require Shengen VISA here: http://www.schengenvisainfo.com/who-needs-schengen-visa/
Where to apply:
You should apply to the Embassy or Consulate in your country of residence (unless you are resident in Ireland).
If you intend to visit only one Schengen country, apply to the Embassy or Consulate of that country.
If you intend to visit several of the Schengen countries, you must apply for a visa at the Embassy or Consulate of the country in which your main destination is situated (longest duration of stay).
Processing time: Your application should be lodged at the Embassy or Consulate at least 2 weeks before the proposed journey is undertaken.
Requirements for a Schengen visa may vary slightly between the different Schengen countries. Please visit the following link for further information: http://www.schengenvisainfo.com/
Important information: Please notice that although every effort has been made to ensure the accuracy of the above information, it is your responsibility to check that the visa and travel requirements with the corresponding Embassy in your country.
Invitation Letters
If you require a letter of invitation for your visa application, please submit a request for a letter of invitation to the conference secretariat.
Registration fees must be paid in order to be issued an invitation letter. Please make sure you read the cancellation policy stated in the registration form before sending your payment.
All letters of invitation will be sent to you by email and regular mail unless otherwise specified.
Please provide the following information in your request:
Title (Dr., Professor, Mr., Mrs., Miss, Ms, etc.)
Your full name (Please specify family name and given name)
Organization
Full mailing address
Additional information such as if you are presenting a paper at the Conference
We cannot provide visa letters for spouses or guests, however we can include their name on your letter
Additional Information
Please use the links below to access additional information related to the conference. All links open in a new window.