High Performance Simulation for Interactive Design
A European Union ESPRIT Project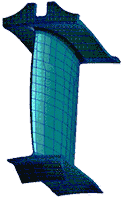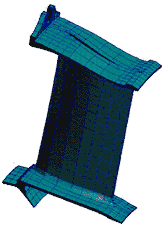 Main Objective
The major objective of this European project was to create a high-performance simulation capability by implementing the latest numerical algorithms for parallel machines and to couple this with a CAD system to create an interactive design environment.

The designer uses this environment to create a design, guided by rapid simulation. Subsequent design changes are sent to the simulation process, which continue to be modified until the designer is satisfied.
Benefits

Improves the use of numerical simulation in the product design process by producing a very high performance boundary element analysis core.
Integrates in a flexible way, with modern CAD systems.
Provides a demonstrable, interactive design and analysis environment.
Project Partners
Computational Mechanics (Co-ordinator)
Sener
Ikerlan
IT Innovation Centre
CEPBA
SIMTEC