The traditional summer BBQ took place in the grounds of the Ashurst Lodge Campus of the Wessex Institute.
The BBQ is a way for WIT to express its appreciation to all those who have collaborated to the success of the Institute. Children were especially welcome which helps to make the occasion very family oriented. Visitors can see the advances made over the last academic year and the new improvements on Campus.
The fare consisted, as usual, of roasted lamb with many side dishes and salads, a variety of sweets and fruits and an open bar.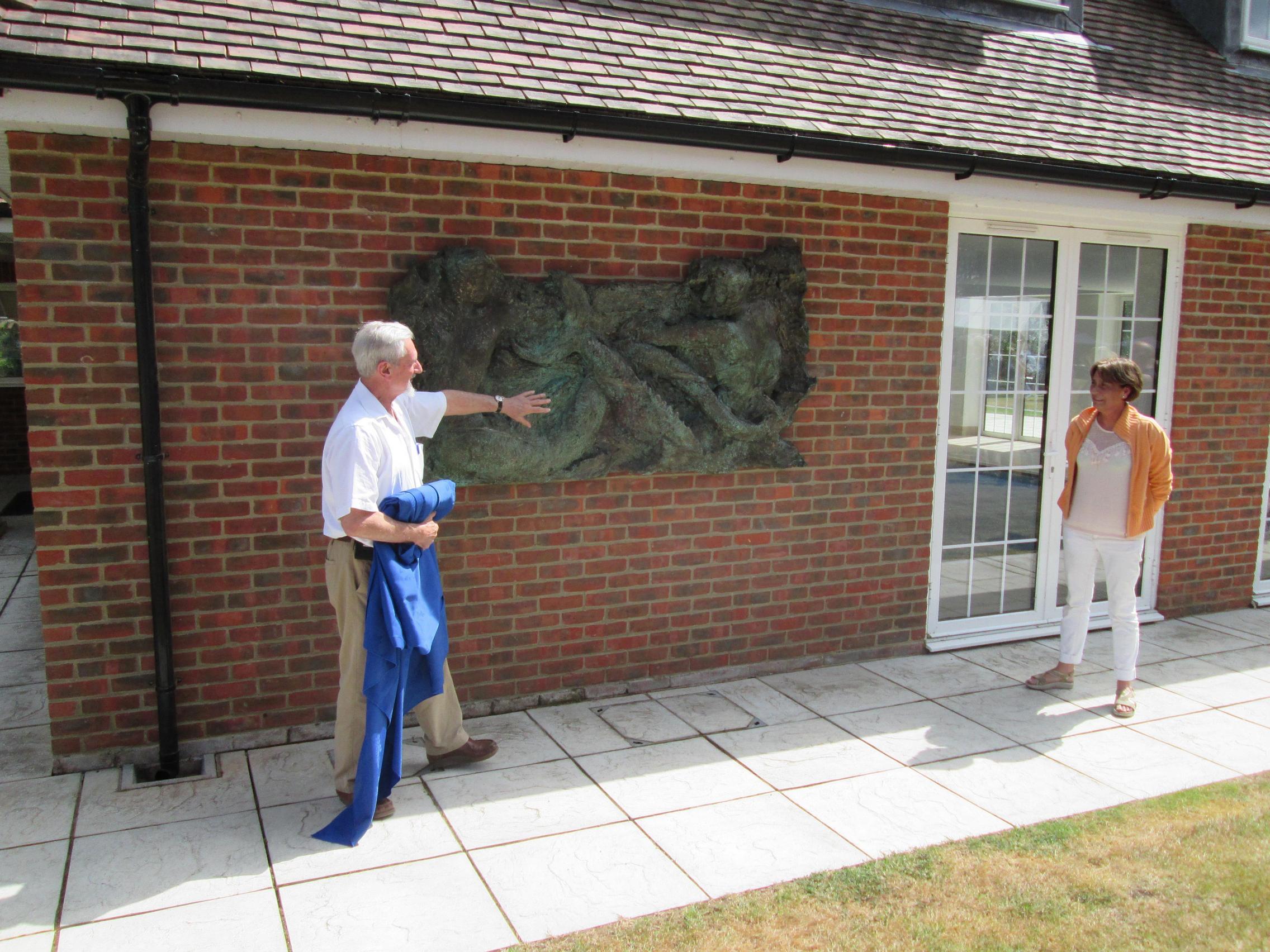 The special event during the 2015 BBQ was the unveiling of a brass 'bas-relief' sculpture which was fixed to a bare brick wall of the pool building. The sculptress, Pilar Subias, flew from Spain especially for the occasion.
Carlos spoke to the participants gathered around the veiled sculpture, of the importance of continuing to improve and beautify our working environment, and how essential Pilar's work has been in this regard. The Campus contains several other works by Pilar, including a basalt sculpture depicting an Eagle-woman, a stone plaque showing two stags fighting, a Welsh dragon at the entrance to the Patagonia building and the head of a woman carved in alabaster at the entrance.
Each sculpture – Carlos said – is a gift that Pilar left to us expressing her love and empathy with all of us. This is also reflected in the cities in which she has made a living in her native Spain, ie Zaragoza and A Coruña. There one can see various sculptures decorating public spaces in town. We are privileged to be able to have works by her at Ashurst Lodge, and grateful to her for having travelled from north-west Spain for this occasion.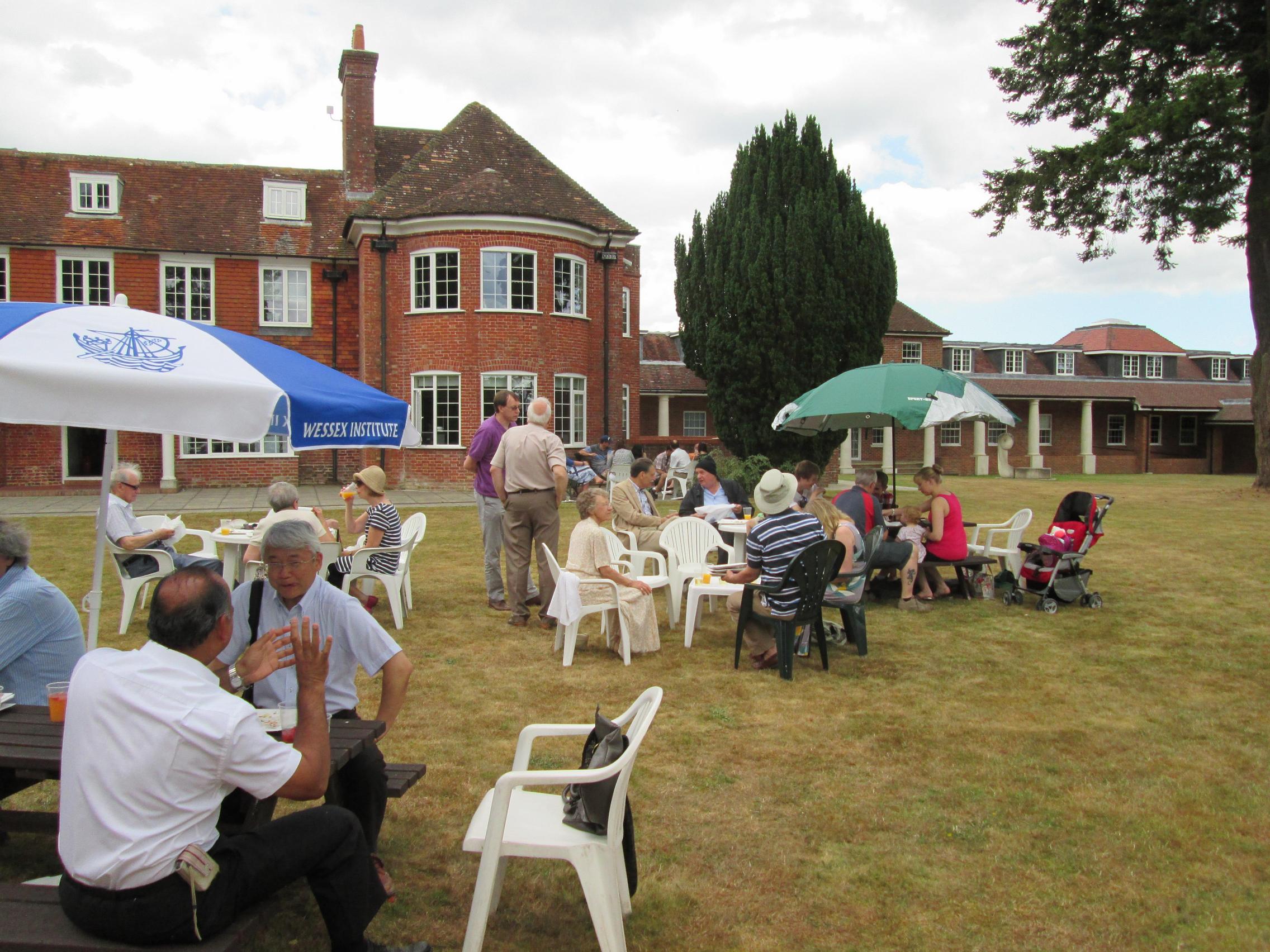 Carlos then proceeded to unveil the sculpture which represented a Mermaid and a Triton, their tails interweaved. The casting in brass is better appreciated during the afternoon when the light of the sun brings out the shapes.
After the unveiling, the participants resumed the party which lasted well into the afternoon.
The BBQ coincided with the holding of the Summer AGM of the Wessex Institute. During this meeting the Board of Directors set the strategy for future developments.