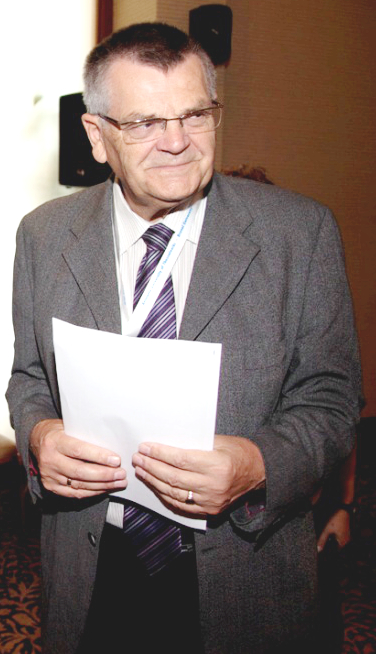 We are sorry to announce that Professor Michael W Collins has recently passed away. Michael had a long and distinguished career as a scientist. He completed his undergraduate degree in Engineering Sciences at St Peters College, University of Oxford, followed by a PhD and DSc from City University, where he rose through the ranks to become a Full Professor. He later joined Brunel University in 2005 as a Visiting Professor.
He was a Chartered Engineer and a Chartered Mathematician, as well as a member of many professional institutions, including the Institute of Mechanical Engineering, The Institution of Engineering Technology, the Linnean Society and the Royal Society of Arts. His interests ranged from arts, bioengineering, history and in particular the relationship between design and nature. Apart from many book chapters, he was author of over 300 papers and edited many important books.
He made an outstanding contribution to WIT Press, (WIT's academic publishing branch). He collaborated in the International Conference on Design and Nature for many years and was a most active Senior Editor in the Journal of the same name.
Michael started a book series on Design and Nature published by WIT Press with volumes dealing with topics as diverse as Physiological Systems, Information in Biology and Optimisation in Nature.
He has been co-editor of a volume on Colour in Art, Design and Nature which was particularly well received not only because of the excellence of the authors, but for including many types of contributions from biologists to practising artists, as well as engineering scientists.
This wide range of interest has been very much Michael's trademark as a scientist. Added to that he was an outstanding teacher and a source of inspiration to many colleagues and students.
Michael was a kind person, tolerant of other people's opinions, while having strong convictions rooted in his spiritual awareness.
He will be missed by all his colleagues and friends, including those who knew him at the Wessex Institute of Technology.
Prof Carlos A Brebbia
Works edited by Michael W Collins
Colour in Art, Design and Nature, WIT Press
Repair and Redesign of Physiological Systems, WIT Press
Design and Information in Biology, From Molecules to Systems, WIT Press
Nature and Design, WIT Press
Optimisation Mechanics in Nature, WIT Press
Plus his editorial work for the International Journal of Design & Nature and Ecodynamics