Professor Todorka Samardzioska, from St. Cyril and Methodius University in the Republic of Macedonia, visited Ashurst Lodge to give a lecture on "Energy Efficient Buildings and Alternative Energy Sources". Todorka received her PhD at WIT in 2006.
Energy efficiency in buildings requires optimization of heating and cooling, hot water systems, lighting and other energy demands. Nearly 60% of that energy is dedicated to heating and cooling in Macedonia.
The optimisation requires savings in energy demands, as well as the application of new technologies and the development of renewable energy resources. Insulation is an important component of energy efficiency.
Todorka has participated in a Smart Energy Project of the EU to reduce carbon emissions as well as optimise energy use. The aim of the EU project is to study the carbon emissions in Europe and propose ways to reduce them. A variety of building types were studied and different types of isolation proposed. The problem of the thermal bridges were particularly looked into and solutions proposed.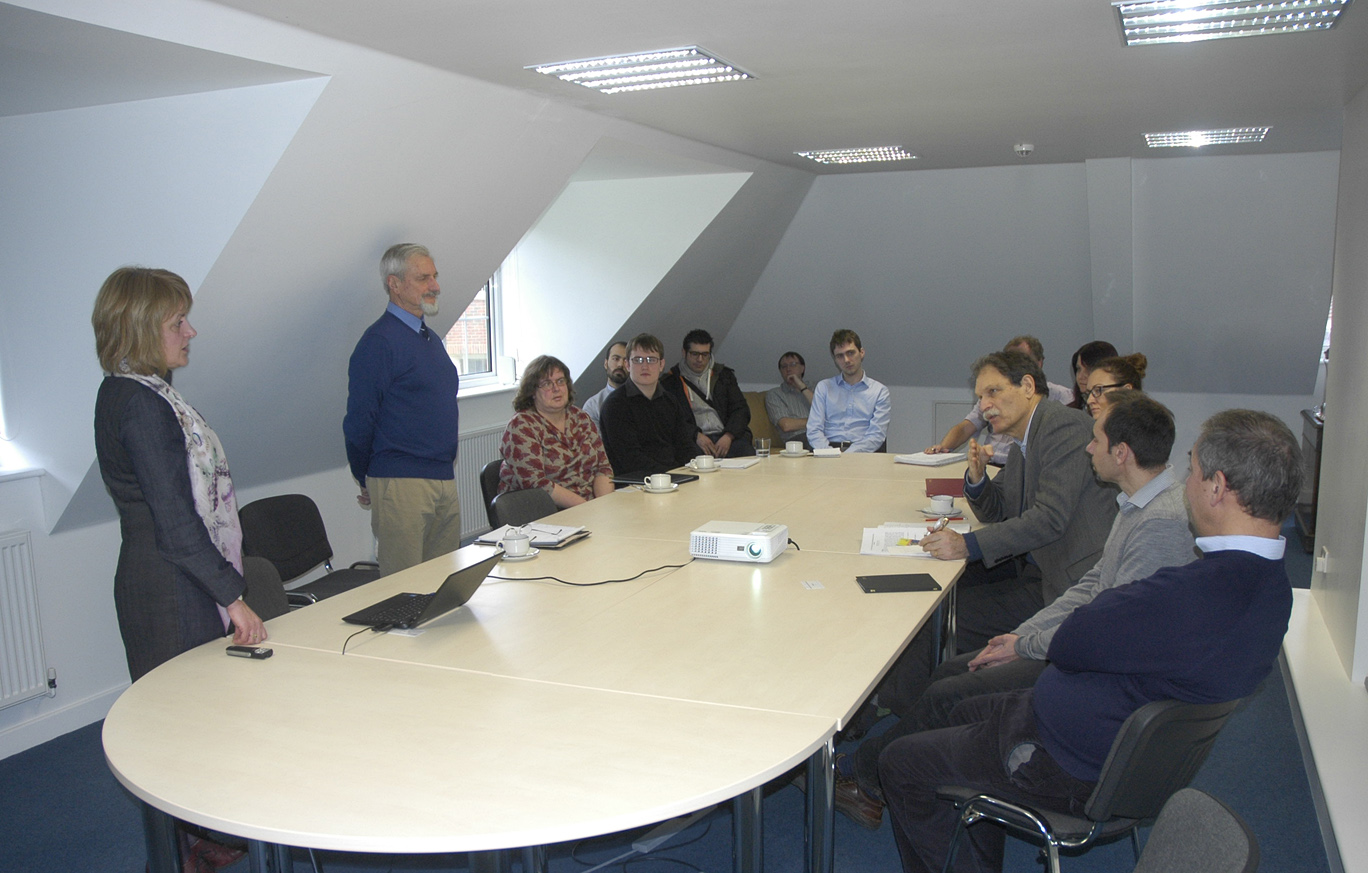 Todorka commented on the new types of external wall constructions applying higher levels of insulation. This includes the use of passive solar systems. They also include floor heating systems.
She stressed the importance of a multidisciplinary approach for solving energy problems.
There were many questions following the lecture, giving rise to a lively discussion regarding different energy systems in the built environment.