Description
Most countries having subsoil petroleum resources have legislated that those resources belong to the nation. Oil and gas companies can provide the capabilities required for effective and safe extraction of petroleum. The value obtained needs to be shared between the host nation and the companies licensed to carry out operations. This is the function of petroleum fiscal systems. The course introduces such systems existing in different countries, their basis in law and contracts, and how they may affect economics and decisions on petroleum developments. It also reviews some challenges of implementing and monitoring fiscal terms, including issues of transfer pricing and erosions of the fiscal basis of host nations.
As learning objectives, participants will upon completion of the course:
Recognise the context of petroleum fiscal terms in the jurisdiction's legislation and licensing system for petroleum rights, including host government contracts;
Understand the most important fiscal instruments for petroleum;
Understand cash flow based project valuation including fiscal calculations;
Recognise how fiscal terms may affect economics and decisions on petroleum developments.
Recognise challenges in implementing and monitoring fiscal terms for petroleum.
Target Audience
Petroleum sector professionals concerned with international project development, government – company relations, and finances.
Civil service professionals with responsibilities in relation to the petroleum sector.
Professionals from the finance sector, suppliers and service providers working in relation to the petroleum sector.
Researchers, civil society professionals and reporters with an interest in the petroleum sector and its impacts on society.
Participants will receive a list of reading and viewing material as preparation for the course, depending on their previous knowledge.
Course Programme
Day 1

The legal basis for oil & gas activities
Background: Economic characteristics of petroleum developments
The fiscal instruments for petroleum extraction
Practice and discussion
Day 2
State participation as a fiscal and strategic instrument
Business obligations with fiscal effects: Local content, domestic supply, and others
Petroleum fiscal systems of selected jurisdictions
Challenges of valuation for fiscal control
Practice and discussion
Day 3
Project economics with fiscal calculations
Calculation practice *
Issues of fiscal design
Licensing process and fiscal transparency
Summary, questions and final discussion
* To fully benefit from the calculation practice on Day 3, participants should bring a laptop computer with MS Excel software.
Course Presenter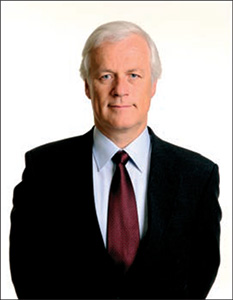 Dr Erik Jarlsby is the lead author of a recent book on Petroleum Fiscal Systems (PennWell Books, 2019) and a co-author of a book on Petroleum Resources (WIT Press, 2010). He is an independent consultant and lecturer based in Norway, having previously worked in professional and managerial positions in two large oil companies and a petrochemical company. Dr Jarlsby has taught courses on petroleum economics, resource management and corporate strategy in more than 20 countries. He has consulted with government institutions of several countries, oil and gas companies and other companies on petroleum management and business development.
Location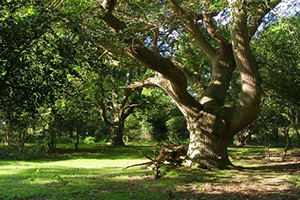 The New Forest is one of the UK's most popular tourist destinations and offers many attractions all year round, including picturesque forest villages as well as beautiful scenery. It is located in Southern England, spreading over 150 square miles of Hampshire. The New Forest was established as a royal hunting ground by King William I, and by the 14th century, the land was being used to produce timber for the shipbuilding industry on the south coast. Today, after nearly 1000 years, the forest is still Crown property and is administered by the Forestry Commission. Since the reign of King William I commoners have been given the right to graze their livestock, normally ponies, cattle and pigs, on Forest land where they wander freely. In the New Forest, the well-being of the animals and the special needs of the countryside are a priority. The Forest is unarguably recognised as one of the most unique and important wilderness areas in Western Europe and, because of this, it is now a National Park.
Venue and Accommodation
The course will take place at the Wessex Institute at Ashurst Lodge located in the New Forest, an outstanding National Park that borders the South Coast. Ashurst Lodge is an ideal venue for conferences, courses and seminars.  The participants can benefit from an excellent standard of accommodation, either on Campus or in various hotels or bed and breakfasts in the area.  The surroundings are equally appealing to those who enjoy walking, horse riding, cycling, sailing and fine landscapes.
For more information on how to find Ashurst Lodge and to arrange accommodation during the courses please use the information provided on the Contact Us page.