Description
Presented by Dr Jorge Diaz, this workshop will consider new insights from lessons learnt in the aftermath of disasters and its relation to building resilience (2000-2020). Case-Studies include; Chile, Peru, Mexico, Haiti, and Japan. Dr. Diaz has been involved in most of these events during the response, recovery, mitigation and preparedness stages.
In a world that is being buffeted by turbulence and uncertainty, enhancing city resilience has become a major area of focus. A key challenge lies in the forward-looking nature of risks and vulnerability. That is, risk and vulnerability assessment need to take into account those factors and processes that may not yet have become evident in past disaster situations.
Resilience should focus on people, especially the poor, elderly and the vulnerable. A closer look reveals that crises are not even-handed as far as the impact on people is concerned.
Target audience
This workshop is aimed at all those who are engaged in the decision-making process towards building resilience of cities.
Who should attend:
Engineers of all disciplines
Scientists, researchers
Government and trans-national executives
Land Developers and Real Estate promoters
Technical executives and managers of private business
Policymakers
Staff of International Development Organizations
Humanitarian and Relief Personnel
Local Community Leaders
Course Programme
Governance
Day 1 - The Change Management Process: Resilience Enablers
Each city is a specific case, with building resilience there is not a "one-size fits all approach" it will depend on the development stage that a particular city has, and how resilience enablers have been managed and prioritized. Underlying Vulnerability is also a key consideration to assess the starting point to embed the process.


Building Partnerships & Agreements
Monitoring & Evaluation & Learning


Day 2 – Setting a Tailored Route
We will review and discuss the need to bridge key gaps and ignited opportunities to shift current trends.
Building a Common Vision in the Long-Term
Building resilience demands a shared and agreed vision that goes beyond a government term, political agenda, sectoral program, or biased interest. We need to embed systemic risk as a core paradigm. Governance means also transparency, accountability, it builds trust and social cohesion.
Providing Science-Based evidence as a key input for Decision-Making
There has been a historical gap in most developing countries to facilitate useful knowledge and tools for policy-makers. Most staff at local government jurisdictions lack the capabilities and skills to integrate science-based analysis in policies, programs, plans and projects.
Getting on Board a Variety of Stakeholders having Local Community as an indispensable role player
Local Communities, especially people at the highest risk, are the majority in developing countries, they should be the target population within any policy, program, plan or project related to building resilience Community-Based Planning and Design processes, should be understood as a social reconstruction amidst social segregation, economic inequalities, internal displacements, re-settlement processes, migration, etc., that tend to trigger social crises. At the same time, volunteering plays a key role in building resilience.
Providing Funding Tools for Resilience Building and Risk Transfer
From crowd-funding, micro-financing, insurances, private sponsors, public-private partnerships, tax incentives, and bi-lateral mechanisms, to traditional banking and government resources. Any of these are opportunities that must have a binding legal framework behind.
Linking Humanitarian Aid and Relief to Development Agendas
Overlapping programs and a lack of vision in the long-term have been undermining the opportunities to break an endless cycle of expensive re-construction programs, a huge death toll in the aftermath of disasters, increasing poverty, social disruption, and a sense of generalized chaos.
Day 2 – Learning from Best Practices: Japan and Chile
We will review and discuss the outcomes, achievements and prevailing gaps in these two case-studies.
Underlying Issues that undermine resilience building

From cultural background and normalized informality to corruption and poor governance

Response and Recovery: Early Warning Systems and the Tripod Scheme

Self Help, Mutual Help, Public Help

Mitigation: From High-Tech to Soft-Tech solutions

Coastal Infrastructure
Tsunami-Proof Housing

Preparedness: Building Codes and Land Development

Re-Settlement Processes after a Disaster
Building Back Better
Livelihood Restoration Programs
Presenter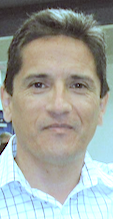 Dr. Jorge Diaz´s career spans mostly over six countries and twenty-five years of research, technical support and policy-making. He has provided technical assistance in Peru, Mexico, Chile, Ecuador, Poland, and the UK.
He has also been engaged in short-term projects in South Africa, The Netherlands and Canada. His experience has mainly been built from practice and onsite assignments.
Dr. Diaz professional career embraces; Urban & Transport Planning, Disaster Risk Management, and Climate Change
He has acquired experience by working within Humanitarian Aid and Urban Development under critical circumstances such as; Re-Construction of affected settlements, in the aftermath of a disaster, Livelihood Restoration Programs, Involuntary Re-Settlement, and Poverty alleviation. His experience has been built by; Research, Consultancy and Policy-Making.
Dr. Diaz is an international lecturer on the topics mentioned and has been awarded by Scientific Committees from America, Europe and Africa. Dr. Diaz is a former consultant of UN-Habitat.