Microsystem Analysis and Simulation System
The objective of the MASS project was to develop an integrated environment for the analysis and simulation of microsystems and of microstructure devices and components in order to facilitate rapid product development.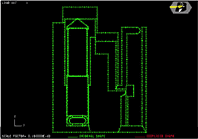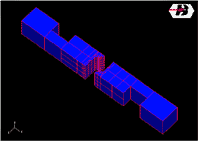 MASS includes aspects of microsystems engineering such as stress and displacement analysis, fracture and crack propagation, heat transfer, fluid flow and dynamic behaviour.
Easy To Use
Automatic adaptive techniques for the construction of near optimal computational models are used at each stage to ensure the system is rapid and easy to use.

Modelling Simplified
New boundary element technology is used to simplify the modelling.

Compatable with CAD, EDA and CAE tools
The MASS functions are integrated into an analysis and simulation package, which interface to existing CAD, EDA and CAE tools.
Project Partners
Computational Mechanics Inc, UK
Wessex Institute of Technology, UK
Technische Universität Berlin, Germany
Microparts Gesellschaft Für Mikrostrukturtechnik, Germany